Posts: 165
Joined: Mon Apr 20, 2009 1:08 pm
Does Beckett put up much better numbers than vasquez?
12 team 5x5 scoring roto

C: Soto
1B: Votto
2B: Kendrick
3B: Longoria
SS: Desmond
OF: McCutchen
OF: Bruce
OF: Pence
Util: Lind
Util: P Bourjos
Bench: Rios

SP: Bumgarner
SP: Gio Gonz
RP: Aceves
RP: W Lopez
P: J Zimmerman $11
P: A Sanchez
P: Marcum
Bench: Cahill, Minor, Lynn, J Sanchez
DL: Bailey
---
Similar pitchers, Beckett might have a slightly better chance for Wins, but considering how high Beckett is in people's rankings compared to Vazquez, no, not that different. Good call.
Grey Albright
http://razzball.com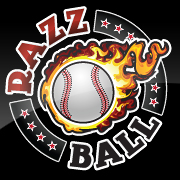 If you want me to look at your team, post the team. Don't post a link to another site where the team is.
Have you given me all the info I need to judge your team? The number of teams in the league is a good start for the big overall questions.
Is your league H2H? Roto?
I don't know who's on your waivers. Don't just ask me who you should pick up. Give me names to choose from.
If you only have one team, post your team in your signature with the league parameters.
I don't know every single matchup for next week, so if you want me to choose a player for the following week and you think the matchups are important, tell me who they're facing.
There's more than one player with the same last name? Then spell out who you're talking about.
Thanks!
---
Posts: 62
Joined: Mon Jun 09, 2008 11:21 am
ATL's offense looks anemic at times, so beckett for Ws. pretty even on Ks if not in vazquez's favor, then the advantage of pitching in the NL for ERA, i'd say slight edge to beckett but not my much. mix in injury history and maybe it is even.
---
---
Return to "Baseball - General Player Discussion"
Who is online
Users browsing this forum: No registered users and 9 guests