Dang, you think you've done a good thing picking up Jordan Zimmerman, looked okay after tj surgery, 25 yrs old, good team then bam! Rudys risky pitcher. It's in time for drafts but keepers a tad late! Madbum data breaks my heart.
13 Tm Mixed 11 Major 3 Minor Keeper "Midnight Crazies" (Est. 2003, 2014 Champion, 2015 runner up)
Batters
C
1B Abreu, Jose (Keeper) (trade jones, Lester, Joe Ross & Brantley)
2B Altuve, Jose (Keeper)
3B Frazier, Todd (Keeper)
SS Bogaerts, Xander (Keeper)
MI
CI Donaldson, Josh (Keeper)
OF McCutchen, Andrew (Keeper)
OF Cespedes, Yoenis (keeper) (trade puig)
OF Grichuk, Randal (Keeper)
OF
OF
DH
DH

Pitchers
P Bumgarner, Madison (keeper)
P Archer, Chris (Keeper)
P Rodon, Carlos (Keeper)
P
P
P
P
P
P
p

Minor - David Dahl
Minor - Max Kepler
Minor - Sean Manaea
---
But Rudy even acknowledges in the comments Bum's slider is some times a cutter....
Grey Albright
http://razzball.com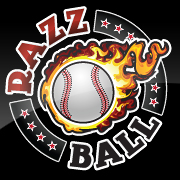 If you want me to look at your team, post the team. Don't post a link to another site where the team is.
Have you given me all the info I need to judge your team? The number of teams in the league is a good start for the big overall questions.
Is your league H2H? Roto?
I don't know who's on your waivers. Don't just ask me who you should pick up. Give me names to choose from.
If you only have one team, post your team in your signature with the league parameters.
I don't know every single matchup for next week, so if you want me to choose a player for the following week and you think the matchups are important, tell me who they're facing.
There's more than one player with the same last name? Then spell out who you're talking about.
Thanks!
---
All I learned from the "risky pitchers report" was that it is risky to trust the risky pitchers report. I'll draft both of those guys and be happy.
5x5 Roto 12 teams

C Santana, Carlos (1B,C) CLE 
1B Goldschmidt, Paul (1B) ARI 
2B Phillips, Brandon (2B) CIN 
3B Zimmerman, Ryan (3B) WAS 
SS Espinosa, Danny (2B,SS) WAS 
MI Johnson, Kelly (2B) TB
CI Frazier, Todd (1B,3B) CIN 
OF Hunter, Torii(OF) DET
OF McCutchen, Andrew (OF) PIT
OF Pence, Hunter (OF) SF 
OF Stanton, Giancarlo (OF) MIA 
OF Stubbs, Drew (OF) CLE
U Bonifacio, Emilio (OF) TOR 
U Machado, Manny (3B) BAL 

P Benoit, Joaquin (P) DET 
P Greinke, Zack (P) LAD 
P Janssen, Casey (P) TOR 
P Milone, Tommy (P) OAK 
P Moore, Matt (P) TB 
P Morrow, Brandon (P) TOR 
P Parker, Jarrod (P) OAK 
P Dempster, Ryan (P) BOS 
P Soriano, Rafael (P) WAS 

Bench (P) Ryu, Hyun-Jin (P) LAD 
Bench (P) Doubront, Felix (P) BOS
Bench (P) Hanson, Tommy (P) LAA 
Bench (P) Masterson, Justin (P) CLE
Bench (1B) Lind, Adam (1B) TOR
---
Posts: 615
Joined: Mon Apr 27, 2009 11:30 pm
I see Rudy's point, but you take MadBum and love him.
---
I'd still take Bum and Zimm all day long!
12 Team H2H Points Weekly Lineups:
Hitting Scoring:
HR:
4
SB:
2
1B:
1
2B:
2
3B:
3
BB:
1
R:
1
Pitching Scoring:
Win:
10
Loss:
-5
Inn:
3
K:
1
ER:
-2
Hits:
-1
BBI:
-1
Save:
8
BS:
-3
CG:
5
SO:
5
No Hitter:
5
Perfect Game:
10
---
---
Return to "Baseball - General Player Discussion"
Who is online
Users browsing this forum: No registered users and 6 guests