Who, in your opinion, will have the better 2009 season, Werth or Damon?
---
Damon
Grey Albright
http://razzball.com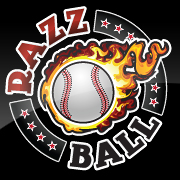 If you want me to look at your team, post the team. Don't post a link to another site where the team is.
Have you given me all the info I need to judge your team? The number of teams in the league is a good start for the big overall questions.
Is your league H2H? Roto?
I don't know who's on your waivers. Don't just ask me who you should pick up. Give me names to choose from.
If you only have one team, post your team in your signature with the league parameters.
I don't know every single matchup for next week, so if you want me to choose a player for the following week and you think the matchups are important, tell me who they're facing.
There's more than one player with the same last name? Then spell out who you're talking about.
Thanks!
---
---
Posts: 377
Joined: Sat Apr 11, 2009 11:28 am
Werth and I don't think it'll be that close. Look at the #'s he put up last year without a lot of AB's, then factor in upside. There's big potential there. Also, he's going to get quality pitches to hit, often being in the 2 hole otherwise the 5 and either way he'll get fastballs todos los dias. Damon rebounded last year which is rare for a player his age. What happens if he regresses? (which he ought to, considering he's a dinosaur)
Yahoo League: 10 Team Roto 5x5

C- Wieters
1B- Cabrera
2B- Cuddyer
SS- Hanley
3B- Beltre
CI: Ike Davis
MI: Andrus
LF- Tabata
CF- BJ Upton
RF- De Aza
UTIL- Maybin
UTIL-Lind
B: Ackley
B: Dunn
B: Ryan Roberts

P- Greinke
P- Bumgarner
P- Josh Johnson
P- Cain
P- Marcum
P- Walden
P- League
P- Guerra
B- Balfour
B- Johnson
B- Broxton
---
Despite Grey's backing of Damon, my gut leans toward more production from Werth and I think I could get more out of Damon in a trade than Werth. Werth could hit for a lower average than last year's 20/20+ season, but I still think those HRs and SBs will be there. Thanks for the input.
---
---
Return to "Baseball - General Player Discussion"
Who is online
Users browsing this forum: Google and 7 guests