Posts: 41
Joined: Sun May 23, 2010 7:18 pm
Any news on what will happen with the kid once Pedroia gets off the DL? Will he get sent back to Pawtuckett, or will he stay up and play once or twice a week in place of Scutaro?
Yahoo 5x5 12 team keeper league

C- Buster Posey (K)
1B- Joe Mauer
2B- Dustin Pedroia (K)
3B- Will Middlebrooks
SS- Andrelton Simmons
OF-Shane Victorino
OF- Martin Prado
OF- Domonic Brown
UTIL- Robinson Cano (K)
UTIL- Evan Gattis
BEN- Ichiro Suzuki
BEN- Starling Marte
DL- David Ortiz
DL- Brian McCann

SP- Stephen Strasburg (K)
SP- Kris Medlen
RP- Aroldis Chapman
RP-Kenley Jansen
P- Jordan Zimmerman
P- Jon Lester
P- Clay Buchholz
P- Hisashi Iwakuma
BEN- Josh Johnson
BEN- Andrew Bailey
---
Probably platoon with Scutaro once Pedroia returns.
Grey Albright
http://razzball.com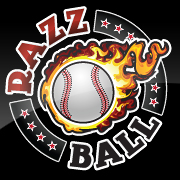 If you want me to look at your team, post the team. Don't post a link to another site where the team is.
Have you given me all the info I need to judge your team? The number of teams in the league is a good start for the big overall questions.
Is your league H2H? Roto?
I don't know who's on your waivers. Don't just ask me who you should pick up. Give me names to choose from.
If you only have one team, post your team in your signature with the league parameters.
I don't know every single matchup for next week, so if you want me to choose a player for the following week and you think the matchups are important, tell me who they're facing.
There's more than one player with the same last name? Then spell out who you're talking about.
Thanks!
---
---
Return to "Baseball - General Player Discussion"
Who is online
Users browsing this forum: Bing [Bot] and 10 guests