Posts: 30
Joined: Wed Jun 02, 2010 7:01 pm
What are the thoughts on Robinson Cano for the rest of the season? My math has him on pace for ~12HR. I'm in an OPS league and Nicky Lopez has me excited. I'm trying to be cognizant of my bias toward rookies though.
12 team mixed H2H keeper


R H 2B HR RBI SB K AVG OPS


C Arencibia 1B Trumbo 2B Phillips 3B Lawrie SS Andrus
OF Rasmus, Bruce, Jackson
Util Cozart, Plouffe
BN Young, Kendrick, Stanton
DL Longo, Avila


W CG SV ER K ERA WHIP QS


SP Strasburg, Sanchez, Haren
RP Rodney, Street, Robertson
P Worley, Dubront, Hughes
BN Lincecum, Samardzija

---
I'd try Lopez
Grey Albright
http://razzball.com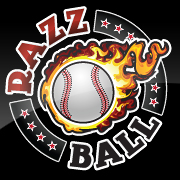 If you want me to look at your team, post the team. Don't post a link to another site where the team is.
Have you given me all the info I need to judge your team? The number of teams in the league is a good start for the big overall questions.
Is your league H2H? Roto?
I don't know who's on your waivers. Don't just ask me who you should pick up. Give me names to choose from.
If you only have one team, post your team in your signature with the league parameters.
I don't know every single matchup for next week, so if you want me to choose a player for the following week and you think the matchups are important, tell me who they're facing.
There's more than one player with the same last name? Then spell out who you're talking about.
Thanks!
---
Posts: 30
Joined: Wed Jun 02, 2010 7:01 pm
Thank you, sir
12 team mixed H2H keeper


R H 2B HR RBI SB K AVG OPS


C Arencibia 1B Trumbo 2B Phillips 3B Lawrie SS Andrus
OF Rasmus, Bruce, Jackson
Util Cozart, Plouffe
BN Young, Kendrick, Stanton
DL Longo, Avila


W CG SV ER K ERA WHIP QS


SP Strasburg, Sanchez, Haren
RP Rodney, Street, Robertson
P Worley, Dubront, Hughes
BN Lincecum, Samardzija

---
---
Return to "Baseball - General Player Discussion"
Who is online
Users browsing this forum: Bing [Bot] and 13 guests