---
Sounds better than Fantasy Golf.
Grey Albright
http://razzball.com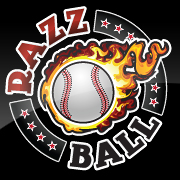 If you want me to look at your team, post the team. Don't post a link to another site where the team is.
Have you given me all the info I need to judge your team? The number of teams in the league is a good start for the big overall questions.
Is your league H2H? Roto?
I don't know who's on your waivers. Don't just ask me who you should pick up. Give me names to choose from.
If you only have one team, post your team in your signature with the league parameters.
I don't know every single matchup for next week, so if you want me to choose a player for the following week and you think the matchups are important, tell me who they're facing.
There's more than one player with the same last name? Then spell out who you're talking about.
Thanks!
---
hey freak :
are you interested in doing a slow mock draft this year ?

i'm thinking maybe a 12-teamer / 12 hours per pick ... starting the week of thanksgiving .

your thoughts ??

23 rounds ???
---
A mock draft already? Is this season even over?

I will certainly do it.

Point me towards details.
---
i kind of screwed up when i listed the
2ND ANNUAL RAZZBALL SLOW MOCK DRAFT
and until the admin @
www.couchmanagers.com
fixes it for me , it is only listed as "5x5" slow mock draft
(it's the only one listed under Custom Drafts)
password is GABAZ
this year , i thought i try "random draft order"
which is determined at the start of the draft .
hopefully , this fill quickly and we can start by 11/23 .
p.s. there will be some new guys this year , we'll need to educate them on how to "queue" ... once we get started .
later .
---
---
Return to "Fantasy Sports, The Others"
Who is online
Users browsing this forum: No registered users and 1 guest