---
Sponsor

Posts: 136
Joined: Wed Jan 12, 2011 11:51 am
I think there are 2 interesting things to note here...

1) That the top teams make the most moves. Not surprising. Definitely reinforces the work that has to be done to have a top fantasy team.

2) The non-linearity of the AVG standings. Reinforces the belief that AVG is unpredictable and there is very little use trying to draft for average. Also that you can do very well with a fantasy team and not have a great AVG (in fact, as a specific example, I won my 16-team money league last year (clear of 2nd place by 13 points) finishing dead last in AVG.) I also made by far the most moves in that league.
---
That's interesting, VinWins. Thanks for doing the work!
Grey Albright
http://razzball.com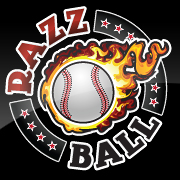 If you want me to look at your team, post the team. Don't post a link to another site where the team is.
Have you given me all the info I need to judge your team? The number of teams in the league is a good start for the big overall questions.
Is your league H2H? Roto?
I don't know who's on your waivers. Don't just ask me who you should pick up. Give me names to choose from.
If you only have one team, post your team in your signature with the league parameters.
I don't know every single matchup for next week, so if you want me to choose a player for the following week and you think the matchups are important, tell me who they're facing.
There's more than one player with the same last name? Then spell out who you're talking about.
Thanks!
---
---
Return to "Razzball Commenter Leagues"
Who is online
Users browsing this forum: No registered users and 2 guests