Grey Albright
http://razzball.com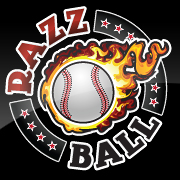 If you want me to look at your team, post the team. Don't post a link to another site where the team is.
Have you given me all the info I need to judge your team? The number of teams in the league is a good start for the big overall questions.
Is your league H2H? Roto?
I don't know who's on your waivers. Don't just ask me who you should pick up. Give me names to choose from.
If you only have one team, post your team in your signature with the league parameters.
I don't know every single matchup for next week, so if you want me to choose a player for the following week and you think the matchups are important, tell me who they're facing.
There's more than one player with the same last name? Then spell out who you're talking about.
Thanks!
---
That's right snitches I be commish o' the world. Ok maybe not of the world, but close enough. Anyway I'm going to throw out at suggested draft time right now, as you guys get your invites and get setup, so we can get that hammered down soon.

Sunday, March 15th 3PM EST.

Discuss.
---
Razzball Sponsor

Posts: 42
Joined: Tue Nov 11, 2008 9:05 pm
time and date works for me.

not sure if you need our team names but mine is : Rinku Patel (with there powers combined they create well a bad pitcher)
Eric W

"I need to think something lasts forever, and it might as well be that state of being that is a game; it might as well be that, in a green field, in the sun. " Bartlett Giamatti
---
Still waiting for 1 to accept their invite:
ddockery

If you are him please sign up so we can schedule a draft, otherwise I guess we'll need to find a replacement.
---
3 PM EST does not work well for me. I would prefer evenings around 9 PM EST.
---
---
Return to "Razzball Commenter Leagues"
Who is online
Users browsing this forum: No registered users and 1 guest