Posts: 40
Joined: Fri Jun 13, 2008 10:58 pm
Location: Seattle, WA
Contact:
I have Saunders in a few leagues, and now seems as good a time as any to sell high. Thing is, I'm not quite sure who I can get away with targeting without scaring away potential buyers. So, if you had Joe, what kind of talent would you hope to get in return? No specific league, needs or whatever, just looking to get a feel for a talent level I can get in return.
---
Robinson Cano, Torii Hunter, Tejada, Vlad, Figgins. Basically guys that haven't been incredible, but could be better. Vlad is probably too high and Figgins too low, but in there somewhere.
Grey Albright
http://razzball.com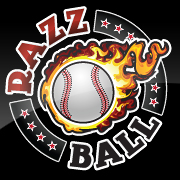 If you want me to look at your team, post the team. Don't post a link to another site where the team is.
Have you given me all the info I need to judge your team? The number of teams in the league is a good start for the big overall questions.
Is your league H2H? Roto?
I don't know who's on your waivers. Don't just ask me who you should pick up. Give me names to choose from.
If you only have one team, post your team in your signature with the league parameters.
I don't know every single matchup for next week, so if you want me to choose a player for the following week and you think the matchups are important, tell me who they're facing.
There's more than one player with the same last name? Then spell out who you're talking about.
Thanks!
---
---
Return to "Baseball - Trade Talk"
Who is online
Users browsing this forum: Bing [Bot] and 8 guests