Posts: 681
Joined: Mon Jun 09, 2008 8:49 am
Offered a guy Ozuna straight up for Jose Abreu. He instead wanted the hot bat/potential keeper and came back with offering me Abreu straight up for Verdugo. I hit accept quickly. Is this not highway robbery? Not sure what he was thinking about.
Yahoo 10 Team H2H, 5 x 5, Outfielders position specific. Keep 1 each year in the round he was drafted.

C - Christian Vázquez Bos - C,1B
1B - José Abreu CWS - 1B
2B - Marcus Semien Tor - 2B,SS
SS - Tim Anderson CWS - SS
3B - José Ramírez Cle - 3B (3rd round keeper)
LF - Marcell Ozuna Atl - LF
CF - Whit Merrifield KC - 2B,CF,RF
RF - Charlie Blackmon Col - RF
Util - Manny Machado SD - 3B,SS
Bench - Kyle Lewis Sea - CF,RF

SP - Shane Bieber Cle - SP
SP - Joe Musgrove SD - SP
SP - Michael Pineda Min - SP
SP - Zach Plesac Cle - SP
RP - Craig Kimbrel ChC - RP
Bench - Sonny Gray Cin - SP
Bench - Lance Lynn CWS - SP
Bench - Zach Eflin Phi - SP
Bench - Hyun Jin Ryu Tor - SP
---
Nice!
Grey Albright
http://razzball.com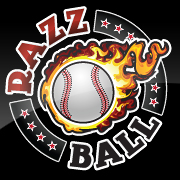 If you want me to look at your team, post the team. Don't post a link to another site where the team is.
Have you given me all the info I need to judge your team? The number of teams in the league is a good start for the big overall questions.
Is your league H2H? Roto?
I don't know who's on your waivers. Don't just ask me who you should pick up. Give me names to choose from.
If you only have one team, post your team in your signature with the league parameters.
I don't know every single matchup for next week, so if you want me to choose a player for the following week and you think the matchups are important, tell me who they're facing.
There's more than one player with the same last name? Then spell out who you're talking about.
Thanks!
---
---
Return to "Baseball - Trade Talk"
Who is online
Users browsing this forum: No registered users and 24 guests