Posts: 2
Joined: Fri Jun 16, 2017 7:09 am
Thoughts on this trade... who wins?

Rhys Hoskins and Mike Foltynewitz for Ozzie Albies and Eduardo Rodriguez

Thanks,
League
10 team H2H league 5x5 scoring
Pitching (QS, K, ERA, WHIP, S)
Batting (OPS, R, RBI, HR, SB)

My Team:
C: John Ryan Murphy
1B: Anthony Rizzo
2B: Ozzie Albies
3B: Nolan Arenado
SS: Carlos Correa
OF: Aaron Judge
OF: Adam Jones
OF: Mitch Haniger
UTIL: Trea Turner
UTIL: Austin Meadows

P: Carlos Martinez
P: Kyle Hendrix
P: Jack Flaherty
P: Eduardo Rodriguez
P: Patrick Corbin
P: Brandon Morrow

Bench:
Andrew McCutchen
Teoscar Hernandez
Ketel Marte
DJ LaMehieu
DL: Adam Eaton

Jon Gray
Sean Doolittle
Sonny Gray
Alex Cobb
---
Ozzie
Grey Albright
http://razzball.com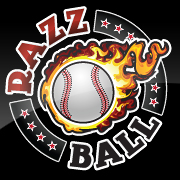 If you want me to look at your team, post the team. Don't post a link to another site where the team is.
Have you given me all the info I need to judge your team? The number of teams in the league is a good start for the big overall questions.
Is your league H2H? Roto?
I don't know who's on your waivers. Don't just ask me who you should pick up. Give me names to choose from.
If you only have one team, post your team in your signature with the league parameters.
I don't know every single matchup for next week, so if you want me to choose a player for the following week and you think the matchups are important, tell me who they're facing.
There's more than one player with the same last name? Then spell out who you're talking about.
Thanks!
---
---
Return to "Baseball - Trade Talk"
Who is online
Users browsing this forum: No registered users and 10 guests