Posts: 1
Joined: Fri Dec 29, 2017 3:31 pm
20tm lg - 6x6 h2h (obp and slug%) this yr we keep 25. So 500 players kept. 5rd supplemental draft in march. C 1B 2B 3B SS CI MI LF CF RF OF UTIL - SP1,SP2,SP3,SP4,SP5,Rp1,RP2,RP3,RP4, P, P and then 7 Bench, 6 DL and 5 NA spots. Assume anyone in yahoo pool is owned prospect wise worth rostering. Our lg has really shifted where SP has become a premium per say(my fault, 2yrs ago i didnt shut up hw in this lg its most important). Have kluber carrasco sevy and q. Keeping pivetta. Biagini as well although spring training will dictate. Here is my question. For my 24th and 25th keeper, im deciding b/w Beef, Mikie Mahtook and Trevor Williams. Mahtook i am near certain to keep bc he has all 3 OF eligibilty and will get 600ab, plus some guys will lose eligbility this year (Jup CF and Jose Ramirez LF). And while catcher is the most blah position ever, beef is good and while i can likely find some replacement, i do not think it is worth the risk. So, Trevor Williams. I was sold on keeping him. Recently i realizd assume cole isnt traded, they have cole nova tailon williams and kuhl projected to start season. But my worry is williams will get like 14gs then the brault's, keller's, pirates are sp loaded. Glasnow at some point. So i am really not sure if williams is worth keeping. Thoughts b/w him, beef, mahtook and even biagini. Thanks a lot!!
---
Williams
Grey Albright
http://razzball.com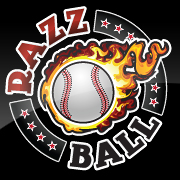 If you want me to look at your team, post the team. Don't post a link to another site where the team is.
Have you given me all the info I need to judge your team? The number of teams in the league is a good start for the big overall questions.
Is your league H2H? Roto?
I don't know who's on your waivers. Don't just ask me who you should pick up. Give me names to choose from.
If you only have one team, post your team in your signature with the league parameters.
I don't know every single matchup for next week, so if you want me to choose a player for the following week and you think the matchups are important, tell me who they're facing.
There's more than one player with the same last name? Then spell out who you're talking about.
Thanks!
---
---
Return to "Baseball - Trade Talk"
Who is online
Users browsing this forum: No registered users and 10 guests