Posts: 10
Joined: Fri Jul 28, 2017 5:57 pm
I am in a Yahoo Pro League and a guy offered me Mookie Betts and Matt Adams for Aaron Nola and Brad Peacock. He has a really good offensive team and is obviously lacking pitching. I really couldn't turn down the opportunity to get Mookie, but didn't want another Brave (already had Kemp and Enciarte) so after a little back and forth we agreed on him sending me Mookie and Wil Myers for Nola, Peacock, and the aforementioned Enciarte. I will be the first to admit I was surprised he accepted, but folks in my league have gone absolutely bonkers accusing us of collusion, cheating, dishonestly, etc. Apparently, they have protested the trade which was subsequently reviewed by Yahoo and not deemed so unfair they were going to cancel the trade. So now this guy (who said he offered the moon to this guy for Mookie and was turned down) is suggesting we re-trade the players back if we had any integrity (and of course a lot of strongly worded opinions). I have made my case for why I don't think the trade is as unbalanced as they do but more than anything was trying to quell any notion I did something immoral (whether it is lopsided or not, I think they are making a knee-jerk reaction based on pre-season rankings). Strangely, the guy on the other side of the trade has remained completely silent - a sign others in the league point to as further proof something fishy is going on. Anyways, I obviously wouldn't be writing any of this if I really did try to do something shady. I wanted others opinion on how fair or unfair this trade may be and if I should entertain the idea of trading the players back (not that I know the other guy would agree to this since he isn't talking). I have done my best Lebowski impression to calm down the situation but everyone seems very intent on questioning my character. Thoughts?
---
Trade's pretty terrible, not really close... Surprised Yahoo didn't overturn it... Up to you if you want to trade players back...
Grey Albright
http://razzball.com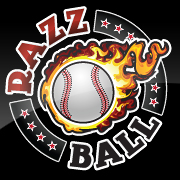 If you want me to look at your team, post the team. Don't post a link to another site where the team is.
Have you given me all the info I need to judge your team? The number of teams in the league is a good start for the big overall questions.
Is your league H2H? Roto?
I don't know who's on your waivers. Don't just ask me who you should pick up. Give me names to choose from.
If you only have one team, post your team in your signature with the league parameters.
I don't know every single matchup for next week, so if you want me to choose a player for the following week and you think the matchups are important, tell me who they're facing.
There's more than one player with the same last name? Then spell out who you're talking about.
Thanks!
---
---
Return to "Baseball - Trade Talk"
Who is online
Users browsing this forum: No registered users and 23 guests