Posts: 18
Joined: Wed Apr 10, 2013 1:53 pm
Other player has suggested that he likes Gordon, Votto, and Bautista from my team. I'm currently starting Utley, but he can't keep this up. Think a 2-for-1 from these three guys is fair for Cano or is this just not a good fit for a trade?
ESPN 10-team H2H custom categories
H R HR TB RBI K SB AVG OBP OPS
H BB K QS W L SV ERA WHIP
C Evan Gattis
1B Jose Abreu
2B Chase Utley
3B Miguel Cabrera
SS Alcides Escobar
OF Alex Gordon
OF Jose Bautista
OF Gregory Polanco
UTIL Jayson Werth
Bench Bryce Harper
Bench Oscar Tavares
Bench George Springer
Bench Joey Votto
Bench Jean Segura
Bench Albert Pujols
SP Scott Kazmir
SP Julio Teheran
SP Sonny Gray
SP Nate Eovaldi
SP Zach Britton
RP Cody Allen
RP Rafael Soriano
Bench Dallas Keuchel
Bench Alex Cobb
---
You shouldn't have to give two of those players for Cano... Bautista or Votto straight up is fair...
Grey Albright
http://razzball.com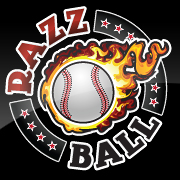 If you want me to look at your team, post the team. Don't post a link to another site where the team is.
Have you given me all the info I need to judge your team? The number of teams in the league is a good start for the big overall questions.
Is your league H2H? Roto?
I don't know who's on your waivers. Don't just ask me who you should pick up. Give me names to choose from.
If you only have one team, post your team in your signature with the league parameters.
I don't know every single matchup for next week, so if you want me to choose a player for the following week and you think the matchups are important, tell me who they're facing.
There's more than one player with the same last name? Then spell out who you're talking about.
Thanks!
---
Posts: 18
Joined: Wed Apr 10, 2013 1:53 pm
Thanks, Grey!
ESPN 10-team H2H custom categories
H R HR TB RBI K SB AVG OBP OPS
H BB K QS W L SV ERA WHIP
C Evan Gattis
1B Jose Abreu
2B Chase Utley
3B Miguel Cabrera
SS Alcides Escobar
OF Alex Gordon
OF Jose Bautista
OF Gregory Polanco
UTIL Jayson Werth
Bench Bryce Harper
Bench Oscar Tavares
Bench George Springer
Bench Joey Votto
Bench Jean Segura
Bench Albert Pujols
SP Scott Kazmir
SP Julio Teheran
SP Sonny Gray
SP Nate Eovaldi
SP Zach Britton
RP Cody Allen
RP Rafael Soriano
Bench Dallas Keuchel
Bench Alex Cobb
---
---
Return to "Baseball - Trade Talk"
Who is online
Users browsing this forum: No registered users and 11 guests