Posts: 3
Joined: Mon Nov 18, 2013 10:06 pm
16 team Roto keep 12 standard positions start 3OF
6x6 with holds and OBP

good swap?
---
Posts: 3
Joined: Mon Nov 18, 2013 10:06 pm
just to give a little more info this is an expansion team currently drafting

we will have a minor league and draft pick draft as well

current team so far:

1B:Joey Votto
1B:Eric Hosmer
1B:Albert Pujols
3B/1B:Edwin Encarnacion
2B/3B:Jedd Gyorko
OF:Carlos Beltran
OF:Eric Young

SP:Mike Minor
SP:Patrick Corbin
SP:CC Sabathia

RP:Grant Balfour
RP:Sergio Romo
RP:Jake McGee
---
No idea who will be available for 1st basemen and OF but it sounds fair... Right now, your OF is terrible so I'd take Ellsbury...
Grey Albright
http://razzball.com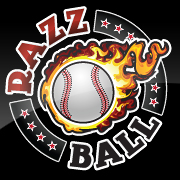 If you want me to look at your team, post the team. Don't post a link to another site where the team is.
Have you given me all the info I need to judge your team? The number of teams in the league is a good start for the big overall questions.
Is your league H2H? Roto?
I don't know who's on your waivers. Don't just ask me who you should pick up. Give me names to choose from.
If you only have one team, post your team in your signature with the league parameters.
I don't know every single matchup for next week, so if you want me to choose a player for the following week and you think the matchups are important, tell me who they're facing.
There's more than one player with the same last name? Then spell out who you're talking about.
Thanks!
---
Posts: 3
Joined: Mon Nov 18, 2013 10:06 pm
i have enough 1B with EE/Pujols and votto and yes OF are Terrible so will look at moving 1 but Hosmer is the only guy of interest right now

Thanks
---
---
Return to "Baseball - Trade Talk"
Who is online
Users browsing this forum: Google and 3 guests