So, after Dicky has been knocked around a good bit his frist two starts (era 8+ and whip near 2) do you think he's a good buy low? What kind of player would you give up for him if so? Based on my team I'm thinking the most I'd give up is Dom Brown, Simmons or perhaps Teheran (this is a keeper league). Thoughts?
Yahoo 10 team, h2h, 6x5 (including obp), 7 keepers (Trout, Stanton, Goldshmidt, Rendon, Arenado, Scherzer, Buxton)

C - Wilson Ramos
1B - Paul Goldschmidt, Prince Fielder
2B - Anthony Rendon, Dustin Pedroia
3B - Nolan Arenado
SS - Danny Santana, Xander Bogaerts
OF - Mike Trout, Giancarlo Stanton, Alex Gordon, Melky Cabrera, Steven Souza

NA - Byron Buxton, Addison Ruessell

SP - Max Scherzer, Mike Fiers, Phil Hughes, Danny Salazar, Francisco Liriano, Taijuan Walker
RP - Jake McGee, Addison Reed
---
If you can get him for one of those three... Go for it... I don't love Dickey this year though as you see in the rankings...
Grey Albright
http://razzball.com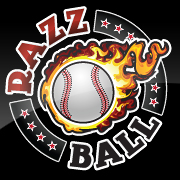 If you want me to look at your team, post the team. Don't post a link to another site where the team is.
Have you given me all the info I need to judge your team? The number of teams in the league is a good start for the big overall questions.
Is your league H2H? Roto?
I don't know who's on your waivers. Don't just ask me who you should pick up. Give me names to choose from.
If you only have one team, post your team in your signature with the league parameters.
I don't know every single matchup for next week, so if you want me to choose a player for the following week and you think the matchups are important, tell me who they're facing.
There's more than one player with the same last name? Then spell out who you're talking about.
Thanks!
---
---
Return to "Baseball - Trade Talk"
Who is online
Users browsing this forum: No registered users and 6 guests