Posts: 176
Joined: Mon Apr 25, 2011 6:31 pm
Which side would you rather have ROS? Cruz and Axford or Bumgarner? I just picked up Fiers and Harvey so I'm trying to move a little pitching for some better bats before the playoffs start. Thanks.
10 Team Roto HR, RBI, Runs, SB, AVG, W, SV, K, WHIP, ERA.
C Castro
C Arencibia
1B Goldy
2B Brandon Phillips
SS Rutledge
3B Zimmerman
OF Mcchutchen
OF Joyce
OF Markakis
OF Pence
OF Austin Jackson
MI Kendrick
CI Encarnacion
UTIL Nava
Bench: Frazier, Rajai Davis, Alcides Escobar, Uggla
Pitchers:
Bumgarner, Cashner, Greg Holland, League, Sergio Romo, Hyun-Jin Ryu, Huston Street, Moore, Milone, Uehara,Kluber

* This was just the roster position for the day I changed my signature.
---
I'd take Cruz, it's fair...
Grey Albright
http://razzball.com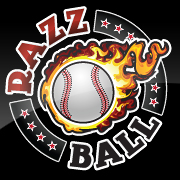 If you want me to look at your team, post the team. Don't post a link to another site where the team is.
Have you given me all the info I need to judge your team? The number of teams in the league is a good start for the big overall questions.
Is your league H2H? Roto?
I don't know who's on your waivers. Don't just ask me who you should pick up. Give me names to choose from.
If you only have one team, post your team in your signature with the league parameters.
I don't know every single matchup for next week, so if you want me to choose a player for the following week and you think the matchups are important, tell me who they're facing.
There's more than one player with the same last name? Then spell out who you're talking about.
Thanks!
---
---
Return to "Baseball - Trade Talk"
Who is online
Users browsing this forum: No registered users and 4 guests