Posts: 13
Joined: Mon Feb 09, 2009 11:19 am
8 team h2h keeper. 6x6 with OPS and K/BB.

I'm probably going to accept. Thoughts?
C Mike Napoli
1B Joey Votto (Cin – 1B)
2B Brian Roberts
3B Mark Reynolds (Ari – 1B,3B)
SS Jimmy Rollins (Phi – SS)
CI Adam Dunn (Was - 1B, OF)
MI Ian Stewart (Col – 2B,3B)
OF Adam Jones (Bal - OF)
OF Adam Lind
OF Carl Crawford (TB – OF)
Util Curtis Granderson (NYY - OF)
BN Hunter Pence (Hou - OF)
BN Pablo Sandoval
DL Grady Sizemore (Cle - OF)
DL Kendry Morales
DL Nelson Cruz (Tex - OF)

SP Dan Haren (Ari – SP)
SP Jonathan Sánchez (SF – SP)
SP Matt Latos (SD - SP)
RP Carlos Mármol (ChC - RP)
RP David Aardsma (Sea - RP)
RP José Valverde (Det - RP)
P Ryan Franklin (StL - RP)
P Brian Fuentes
BN Adam Wainwright (StL - SP)
BN Ryan Dempster (ChC - SP)
BN Matt Garza (TB - SP)
BN Ricky Nolasco (Fla - SP)
BN Jon Lester (Bos - SP)
---
Seems like a lot for Yovani and a crappy closer.
Grey Albright
http://razzball.com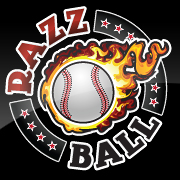 If you want me to look at your team, post the team. Don't post a link to another site where the team is.
Have you given me all the info I need to judge your team? The number of teams in the league is a good start for the big overall questions.
Is your league H2H? Roto?
I don't know who's on your waivers. Don't just ask me who you should pick up. Give me names to choose from.
If you only have one team, post your team in your signature with the league parameters.
I don't know every single matchup for next week, so if you want me to choose a player for the following week and you think the matchups are important, tell me who they're facing.
There's more than one player with the same last name? Then spell out who you're talking about.
Thanks!
---
---
Return to "Baseball - Trade Talk"
Who is online
Users browsing this forum: No registered users and 4 guests