I currently have Chone Figgins starting at 2B and would like a better position player. There is a guy in my fantasy league that is loaded with 2B players and is in need of an outfielder. Should I offer him Nyjer Morgan for Aaron Hill. Morgan is RF/CF/LF eligible, always on base, and speedy, which looks very attractive... What are your thoughts??
10-Team Yahoo H2H Points
C - Matt Wieters
1B - Paul Goldschmidt
2B - Jason Kipnis
SS - Ben Zobrist
3B - Evan Longoria
LF - Matt Holliday
CF - Andrew McCutchen
RF - Justin Upton
OF - Shin-Soo Choo
UTIL - Desmond Jennings
UTIL - Nolan Arrenado
UTIL - Adam LaRoche

SP - Homer Bailey
SP - Max Scherzer
SP - Mike Leake
RP/SP - Shelby Miller
RP - Jonathan Papelbon
BN - Matt Garza
BN - A.J. Burnett
BN - Hyun-Jin Ryu
BN - Zack Greinke
---
Sure, that trade works.
Grey Albright
http://razzball.com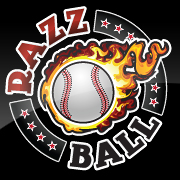 If you want me to look at your team, post the team. Don't post a link to another site where the team is.
Have you given me all the info I need to judge your team? The number of teams in the league is a good start for the big overall questions.
Is your league H2H? Roto?
I don't know who's on your waivers. Don't just ask me who you should pick up. Give me names to choose from.
If you only have one team, post your team in your signature with the league parameters.
I don't know every single matchup for next week, so if you want me to choose a player for the following week and you think the matchups are important, tell me who they're facing.
There's more than one player with the same last name? Then spell out who you're talking about.
Thanks!
---
Get Hill.
12Team 1yr 5x5 Roto
C-Jaso($1)
1st-Fielder ($38)
2nd-Weeks ($9)
SS-Zobrost ($15)
3rd-Moustakes ($6)
MI-M.Young ($3)
CI-Goldschmidt ($25)
OF-J.Upton ($35)
OF-Cain (FA)
OF-A.Gordon ($15)
OF-Pence ($7)
OF-Victorino (Trade)
Util-Rizzo ($14)
B-Maybin ($2), C.Carter ($1), Dido (FA), Bourjos (FA), Cespedes ($27), Ackley (FA)

SP-Price (trade), Medlen ($13)
RP-Balfour ($2), Frieri ($3)
P- R.Cook ($1), Buchholz (FA), Russell (FA), Mujica (FA)
B-Samardzija ($9), Minor ($6), H.Bailey ($3), Beachy (DL)
---
Posts: 62
Joined: Mon Jun 09, 2008 11:21 am
---
---
Return to "Baseball - Trade Talk"
Who is online
Users browsing this forum: No registered users and 7 guests