Co-owner wants to send Berkman and Boggs to someone in trade for C.Hart and M.Garza.

Thoughts?
5x5 Roto 12 teams

C Santana, Carlos (1B,C) CLE 
1B Goldschmidt, Paul (1B) ARI 
2B Phillips, Brandon (2B) CIN 
3B Zimmerman, Ryan (3B) WAS 
SS Espinosa, Danny (2B,SS) WAS 
MI Johnson, Kelly (2B) TB
CI Frazier, Todd (1B,3B) CIN 
OF Hunter, Torii(OF) DET
OF McCutchen, Andrew (OF) PIT
OF Pence, Hunter (OF) SF 
OF Stanton, Giancarlo (OF) MIA 
OF Stubbs, Drew (OF) CLE
U Bonifacio, Emilio (OF) TOR 
U Machado, Manny (3B) BAL 

P Benoit, Joaquin (P) DET 
P Greinke, Zack (P) LAD 
P Janssen, Casey (P) TOR 
P Milone, Tommy (P) OAK 
P Moore, Matt (P) TB 
P Morrow, Brandon (P) TOR 
P Parker, Jarrod (P) OAK 
P Dempster, Ryan (P) BOS 
P Soriano, Rafael (P) WAS 

Bench (P) Ryu, Hyun-Jin (P) LAD 
Bench (P) Doubront, Felix (P) BOS
Bench (P) Hanson, Tommy (P) LAA 
Bench (P) Masterson, Justin (P) CLE
Bench (1B) Lind, Adam (1B) TOR
---
I'd take Hart.
Grey Albright
http://razzball.com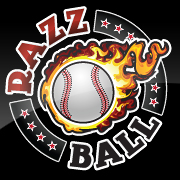 If you want me to look at your team, post the team. Don't post a link to another site where the team is.
Have you given me all the info I need to judge your team? The number of teams in the league is a good start for the big overall questions.
Is your league H2H? Roto?
I don't know who's on your waivers. Don't just ask me who you should pick up. Give me names to choose from.
If you only have one team, post your team in your signature with the league parameters.
I don't know every single matchup for next week, so if you want me to choose a player for the following week and you think the matchups are important, tell me who they're facing.
There's more than one player with the same last name? Then spell out who you're talking about.
Thanks!
---
If you get this: great! Garza/ Hart is a solid upgrade from Berkman and Boggs for the season.
RCL Cracking the Whip: (5x5 ESPN roto)
C: Weiters
1B,3B,CI: Encarnacion, Wright, Alanso
2B,SS,MI: Getz, Kozma, Uggla
5xOF: Kemp, Holliday, Hunter, Soriano, Crisp
1xUtil: Markakis
Bn: Hill, Aybar
DL: Hart
SP: MadBum, Zimmermann, Morrow, Annibal Sanchez, Lynn, Anderson
RP: League, Parnell, Benoit, Hernandez

12 team F&F: (6x6 Yahoo! H2H with OPS and Losses)
C: Cervelli
1B,3B,CI: Gold, Zimmerman, Frazier
2B,SS,MI: Phillips, Ruthledge, Bonifacio
4xOF: Braun, Hamilton, Cruz, Hunter
2xUtil: Chris Davis, Span
SP: Latos, Moore, Zimmermann, Niese, Milone, Griffin, Miller, Cingrani, ~Streamer~
RP: Holland, Janssen, Perkins, Bailey, Valverde
2xNA: Straily, Grandal

---
---
Return to "Baseball - Trade Talk"
Who is online
Users browsing this forum: Google and 10 guests