Posts: 28
Joined: Wed Jan 27, 2010 5:11 am
I am looking for a good top 500 list. Grey answered a question of mine one time and said to possibly use the point shares, but if I use the point shares their rankings aren't even close to Grey's top 300. Please help
C: Wieters
1B: Votto, Berkman
2B: Kinsler
3B: Longoria, Valencia
SS: A. Escobar, A. Cabrera
OF: BJ Upton, Chris Young, Tabata, Raburn, FraGu
SP: Gallardo, Oswalt, Dempster, Volquez, Kennedy, E. Jackson
RP: Rivera, Papelbon, Nunez

14 Team, Yahoo H-2-H League, Must keep minimum of 3 keepers 6 total contract years. Only 22 transactions per year.
---
Posts: 22
Joined: Mon Mar 29, 2010 1:23 am
Just a thought--with mock draft sites like Yahoo!, they have a method to prerank you own teams or view their rankings. You can easily choose to see the top 1000+ players. It's not so scientific, but it is a ranking...
---
If you read my comments in the rankings, then use the Point Shares, you should be fine.
Grey Albright
http://razzball.com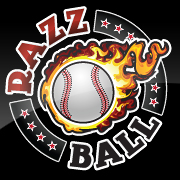 If you want me to look at your team, post the team. Don't post a link to another site where the team is.
Have you given me all the info I need to judge your team? The number of teams in the league is a good start for the big overall questions.
Is your league H2H? Roto?
I don't know who's on your waivers. Don't just ask me who you should pick up. Give me names to choose from.
If you only have one team, post your team in your signature with the league parameters.
I don't know every single matchup for next week, so if you want me to choose a player for the following week and you think the matchups are important, tell me who they're facing.
There's more than one player with the same last name? Then spell out who you're talking about.
Thanks!
---
---
Return to "Online FLB Services"
Who is online
Users browsing this forum: No registered users and 1 guest