Sponsor

Posts: 386
Joined: Mon Jun 09, 2008 11:06 am
You drop Scott Hairston to pick up Luke Scott. In a weeks span they go simultaneously 3 for 12 with limited playing time and no homers, no rbi's, no runs scored. They're just the extras, Adam and Andy, they're Dropplegangers.
Yadier Fielder Utley Reyes Beltre Pena Felipe Sizemore Cruz Ludwick AdamJones
Hamels Bills Shields Wandy Weaver K-Rod Franklin Aardsma Izzy
DL-Webb

10 team Roto
---
That's pretty good. Rudy's away for the weekend. I'll make sure he sees it when he gets back.
Grey Albright
http://razzball.com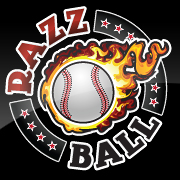 If you want me to look at your team, post the team. Don't post a link to another site where the team is.
Have you given me all the info I need to judge your team? The number of teams in the league is a good start for the big overall questions.
Is your league H2H? Roto?
I don't know who's on your waivers. Don't just ask me who you should pick up. Give me names to choose from.
If you only have one team, post your team in your signature with the league parameters.
I don't know every single matchup for next week, so if you want me to choose a player for the following week and you think the matchups are important, tell me who they're facing.
There's more than one player with the same last name? Then spell out who you're talking about.
Thanks!
---
Posts: 265
Joined: Wed Jun 04, 2008 4:33 am
Contact:
I like it.
Rudy Gamble
http://www.razzball.com

---
Posts: 615
Joined: Mon Apr 27, 2009 11:30 pm
I just have to say, I love this one. I pull this move thirty or forty times a season.
---
---
Return to "Baseball - Razzball Glossary Suggestions"
Who is online
Users browsing this forum: No registered users and 1 guest