I was talking to a friend of mine about dropping Simon upon hearing he wouldn't be the exclusive closer, since he offers nothing without saves and I said I had only been Borowskiing him anyway. The actual definition is when you hold onto a guy for the saves and close your eyes to all the other ways he hurts your team. It sounds kind of vanilla without the emphasis on the skiing part. Perhaps something like the Borowski Lodge/Lift. "The Borowski Lodge is a popular resort for people who punt saves". Or "I've been riding the Borowski Lift all season. I think I should get off now". Named in honor of Joe Borowski's epic 2007 season. Related to Wickmen.
ESPN 12 team mixed points league
Max 162 starts

2 DL spots

C: Carlos Ruiz
1B: Paul Konerko
2B: Howard Kendrick
3B: Ryan Zimmerman
SS: Yunel Escobar
IF: Bryan LaHair
OF: Carlos Gonzalez
OF: Jay Bruce
OF: Ryan Braun
OF: Justin Upton
Util: David Ortiz
BN: Shane Victorino (OF), Chris Davis (1B/3B), Mike Trout (OF)

SP: CC Sabathia, Matt Garza, Shaun Marcum, Yu Darvish, Ross Detwiler
RP: Steve Cishek, David Robertson, Santiago Casilla, Rafael Dolis, James Russell
DL: Kyle Farnsworth, Sergio Santos
---
Borowski Lodge is funny, but this feels too similar to Wickmen.
Grey Albright
http://razzball.com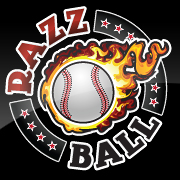 If you want me to look at your team, post the team. Don't post a link to another site where the team is.
Have you given me all the info I need to judge your team? The number of teams in the league is a good start for the big overall questions.
Is your league H2H? Roto?
I don't know who's on your waivers. Don't just ask me who you should pick up. Give me names to choose from.
If you only have one team, post your team in your signature with the league parameters.
I don't know every single matchup for next week, so if you want me to choose a player for the following week and you think the matchups are important, tell me who they're facing.
There's more than one player with the same last name? Then spell out who you're talking about.
Thanks!
---
Yeah, I could see that.
ESPN 12 team mixed points league
Max 162 starts

2 DL spots

C: Carlos Ruiz
1B: Paul Konerko
2B: Howard Kendrick
3B: Ryan Zimmerman
SS: Yunel Escobar
IF: Bryan LaHair
OF: Carlos Gonzalez
OF: Jay Bruce
OF: Ryan Braun
OF: Justin Upton
Util: David Ortiz
BN: Shane Victorino (OF), Chris Davis (1B/3B), Mike Trout (OF)

SP: CC Sabathia, Matt Garza, Shaun Marcum, Yu Darvish, Ross Detwiler
RP: Steve Cishek, David Robertson, Santiago Casilla, Rafael Dolis, James Russell
DL: Kyle Farnsworth, Sergio Santos
---
---
Return to "Baseball - Razzball Glossary Suggestions"
Who is online
Users browsing this forum: No registered users and 1 guest