Whats the deal? Left after three innings.
12 team 5x5 Rotiserrie

C: C Santana
1B: Freeman
2B: Uggla
3B: Moustakas
SS: Asdrubal
OF: Braun
OF: Bruce
OF: Cruz
Util: Dirks
Util: Campana
Bench, Gardner
DL: Longo

SP: Bumgarner
SP: J Zimmerman
RP: Axford
RP: Janssen
RP: Benoit
RP: Arredondo
RP: D Hernandez
RP: Walden
P: A Sanchez, G Gonzalez, M Garza, Cahill, Paulino, Bass
DL: D Hudson
---
Rib cage pull.
Grey Albright
http://razzball.com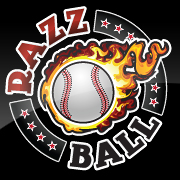 If you want me to look at your team, post the team. Don't post a link to another site where the team is.
Have you given me all the info I need to judge your team? The number of teams in the league is a good start for the big overall questions.
Is your league H2H? Roto?
I don't know who's on your waivers. Don't just ask me who you should pick up. Give me names to choose from.
If you only have one team, post your team in your signature with the league parameters.
I don't know every single matchup for next week, so if you want me to choose a player for the following week and you think the matchups are important, tell me who they're facing.
There's more than one player with the same last name? Then spell out who you're talking about.
Thanks!
---
He is now on the 15 day DL.
My Random Prediction This Year -> JP Arencibia for AL ROTY

12 team league, not keeper, standard 5x5

Miguel Montero
Gaby Sanchez
Rickie Weeks
Kevin Youkilis
Maicer Izturis
Jacoby Ellsbury
Ryan Braun
Chris Young
Aaron Hill
Brennan Boesch
Rafael Furcal
Ben Zobrist
Jason Bourgeois



SP


Fausto Carmona
Tim Stauffer
Jhoulys Chacin
Jon Lester
Kyle McClellan
Tim Hudson
Jason Vargas
David Price
Tim Lincecum
Rick Porcello


RP


Mike Adams
Matt Guerrier
Kyle Farnsworth
Kenley Jansen
DL - Andrew Bailey
---
He has an oblique tear and is in a lot of pain. That was a brief honeymoon, wasn't it? They're saying 4-6 weeks, if I remember correctly, but my guess is it's longer.
---
---
Who is online
Users browsing this forum: No registered users and 1 guest