Posts: 38
Joined: Wed Jul 29, 2009 1:48 am
I heard they are starting to stretch out Masterson and Poreda is getting his shot in the bigs- not sure if it is starting or relief- do you see either being beneficial down the stretch?
14 8x5 (OPS, TB, BB and QS, W%, K, ERA, WHIP) no rp

C: Napoli
1B: Reynolds
2B: Hudson
3B: Stewart
SS: H. Ramirez
OF: A. Jones
OF: Quentin
OF: Abreu
UTIL: N. Morgan
UTIL: J. Upton
BN: Olivo, Desmond, Huff, Fox, Viciedo
DL: Snider

SP: F. Hernandez, Johnson, Hughes, Kazmir, Richard, Masterson, and Hudson
DL:Anderson
---
I'd grab Poreda. Though there's at least a dozen guys I'd go with before. Has to be a deep league or a keeper for either.
Grey Albright
http://razzball.com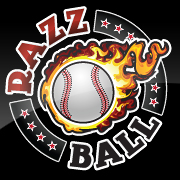 If you want me to look at your team, post the team. Don't post a link to another site where the team is.
Have you given me all the info I need to judge your team? The number of teams in the league is a good start for the big overall questions.
Is your league H2H? Roto?
I don't know who's on your waivers. Don't just ask me who you should pick up. Give me names to choose from.
If you only have one team, post your team in your signature with the league parameters.
I don't know every single matchup for next week, so if you want me to choose a player for the following week and you think the matchups are important, tell me who they're facing.
There's more than one player with the same last name? Then spell out who you're talking about.
Thanks!
---
Posts: 38
Joined: Wed Jul 29, 2009 1:48 am
I hear you but it's a league where we only use starters and i know the likes of moyer, parra, gaudin, and cahill are probably going to produce better, but i know what they're gonna do and i'm hoping to catch lightning in a bottle. Thanks for the tip though, I'm a huge poreda fan.
14 8x5 (OPS, TB, BB and QS, W%, K, ERA, WHIP) no rp

C: Napoli
1B: Reynolds
2B: Hudson
3B: Stewart
SS: H. Ramirez
OF: A. Jones
OF: Quentin
OF: Abreu
UTIL: N. Morgan
UTIL: J. Upton
BN: Olivo, Desmond, Huff, Fox, Viciedo
DL: Snider

SP: F. Hernandez, Johnson, Hughes, Kazmir, Richard, Masterson, and Hudson
DL:Anderson
---
---
Return to "Baseball - Lineups, Waivers, Keepers"
Who is online
Users browsing this forum: No registered users and 7 guests