Sit or start today at Baltimore?
C
1b
2b
3b
SS
CI
Mi
OF
Of
Of
Of
Of
Util

B-

SP-
RP-
---
I wouldn't start him.
Grey Albright
http://razzball.com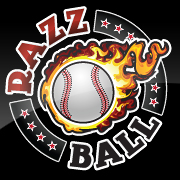 If you want me to look at your team, post the team. Don't post a link to another site where the team is.
Have you given me all the info I need to judge your team? The number of teams in the league is a good start for the big overall questions.
Is your league H2H? Roto?
I don't know who's on your waivers. Don't just ask me who you should pick up. Give me names to choose from.
If you only have one team, post your team in your signature with the league parameters.
I don't know every single matchup for next week, so if you want me to choose a player for the following week and you think the matchups are important, tell me who they're facing.
There's more than one player with the same last name? Then spell out who you're talking about.
Thanks!
---
Posts: 120
Joined: Wed Jul 29, 2009 1:16 pm
I'm taking a chance on him at home against SEA. Pitching very good at home, facing Seattle, and other than than blowout last game at BAL, has an amazing K-BB ratio.
PGH Postal: 5x5 Rotisserie Yahoo league. No bench. All starters.

C: Miguel Montero, Wilin Rosario (DL replacement for J.P. Arencibia)
1B: Albert Pujols
2B: Ian Kinsler
3B: Kevin Youkilis
SS: Jimmy Rollins
CI: Eric Hosmer
MI: Alexei Ramirez
OF: Ryan Braun, Matt Holliday, Michael Morse, David Murphy (DL replacement for Jose Bautista), Corey Hart
Util: Ian Desmond
SP: Felix Hernandez, Cliff Lee, Adam Wainwright, James Shields, Dan Haren, Josh Johnson, Mike Minor
RP: Joe Nathan, Fernando Rodney
---
Posts: 120
Joined: Wed Jul 29, 2009 1:16 pm
8 K's but hurt my ERA and WHIP. That wasn't good.
PGH Postal: 5x5 Rotisserie Yahoo league. No bench. All starters.

C: Miguel Montero, Wilin Rosario (DL replacement for J.P. Arencibia)
1B: Albert Pujols
2B: Ian Kinsler
3B: Kevin Youkilis
SS: Jimmy Rollins
CI: Eric Hosmer
MI: Alexei Ramirez
OF: Ryan Braun, Matt Holliday, Michael Morse, David Murphy (DL replacement for Jose Bautista), Corey Hart
Util: Ian Desmond
SP: Felix Hernandez, Cliff Lee, Adam Wainwright, James Shields, Dan Haren, Josh Johnson, Mike Minor
RP: Joe Nathan, Fernando Rodney
---
---
Return to "Baseball - Lineups, Waivers, Keepers"
Who is online
Users browsing this forum: No registered users and 8 guests