Posts: 37
Joined: Sun Jul 26, 2009 5:46 pm
Location: Chicago, IL
Kerry Wood and the Indians have been awful this year. Should I have dropped him a long time ago or do you think he still has some trade value? If so, what caliber of player should I be seeking?
12 team - H2H points - 5 keepers (lose first 5 rounds)

C -
1B - M Cabrera
2B -
3B - E Longoria
SS - S Castro
OF - A McCutchen
UT -
BN -

SP - M Moore
RP -


---
Maybe a fifth outfielder or starter. You're not going to get much.
Grey Albright
http://razzball.com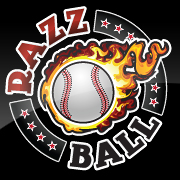 If you want me to look at your team, post the team. Don't post a link to another site where the team is.
Have you given me all the info I need to judge your team? The number of teams in the league is a good start for the big overall questions.
Is your league H2H? Roto?
I don't know who's on your waivers. Don't just ask me who you should pick up. Give me names to choose from.
If you only have one team, post your team in your signature with the league parameters.
I don't know every single matchup for next week, so if you want me to choose a player for the following week and you think the matchups are important, tell me who they're facing.
There's more than one player with the same last name? Then spell out who you're talking about.
Thanks!
---
I'll give you my Ronnie Woo WOo autograph Poston for Wood.
thanks for reading, cws05nuts
______________________
Daily 12 team h2h pts (5 player keeper)
c: Mauer
1b: Votto
2b: BP
ss:
3b: Longoria
OF: Cargo, Heyward,
Utilx2:Huff
B:
DL:


SP: Kershaw
Sp: Verlander
Sp: John Danks
Sp: Doc
Sp: Cahill
SP: Ted Lilly
Sp: Ian Kennedy
Sp: Hammel
Sp: Lowe
Sp: Anibal, Garland, Narvy,Zambrano, Niese, & Duensing
---
Posts: 37
Joined: Sun Jul 26, 2009 5:46 pm
Location: Chicago, IL
Ha, I'll just go to Wrigleyville Dogs and get it myself. You know Wood is going to be in every trade I offer you from now until the season's end, right?
12 team - H2H points - 5 keepers (lose first 5 rounds)

C -
1B - M Cabrera
2B -
3B - E Longoria
SS - S Castro
OF - A McCutchen
UT -
BN -

SP - M Moore
RP -


---
---
Return to "Baseball - Lineups, Waivers, Keepers"
Who is online
Users browsing this forum: Bing [Bot] and 5 guests