Hi Grey, DeJong is coming back tomorrow. I'm leaning towards dropping Moncada or Devers but they're good. I want to drop Rodon but 4 bench bats is a lot. Who would you drop for him? Thank you for your help.
C: Danny Jansen
1B: José Abreu
2B: Dee Gordon
3B: Manny Machado
SS: Trea Turner
OF: Eddie Rosario/Starling Marte/Nicholas Castellanos
UTI: Francisco Lindor/Ronald Acuña
BN: Roughned Odor/Yasiel Puig/Paul DeJong
DL:
NA:

SP: Carlos Rodon/Blake Snell/Charlie Morton/Kevin Gausman/Masahiro Tanaka/Tyler Glasnow/Andrew Heaney/Joe Musgrove
RP: AJ Minter/Pedro Strop
NA:
DL: Hunter Strickland/Carlos Martinez/Eduardo Rodriguez/Brandon Morrow
---
Meh, DeJong may not play every day, I'd hold for a few
Grey Albright
http://razzball.com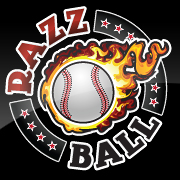 If you want me to look at your team, post the team. Don't post a link to another site where the team is.
Have you given me all the info I need to judge your team? The number of teams in the league is a good start for the big overall questions.
Is your league H2H? Roto?
I don't know who's on your waivers. Don't just ask me who you should pick up. Give me names to choose from.
If you only have one team, post your team in your signature with the league parameters.
I don't know every single matchup for next week, so if you want me to choose a player for the following week and you think the matchups are important, tell me who they're facing.
There's more than one player with the same last name? Then spell out who you're talking about.
Thanks!
---
---
Return to "Baseball - Lineups, Waivers, Keepers"
Who is online
Users browsing this forum: No registered users and 16 guests