Vlad recently dropped and Latos still going through the 3 day waiver period. If i decided to keep Latos, he'd be for a 13th round pick (see keeper rules in signature). Vlad's obv. not being kept. I have #9 waiver claim in the league. Should I put a claim in for either/neither/both of these guys?
13 team 5x5 auction keeper
C Hundley $1
1B Pujols $22
2B Espinosa $1
SS Tulo $39
3B Donaldson $22
MI Russell $1
CI Arenado $11
OF Bautista $39
OF Gomez $17
OF Marte $11
OF Polanco $3
OF Pollock $8
U Gallo $1

9 P's - Harvey $3
Cole $6
Liriano $3
Fiers $8
Syndergaard $1
Wada $1
Happ $1
K Jansen $3
Soria $1
Storen $12
Carson Smith $1
W Davis $1

14 team, 6x6 (OPS and K/BB added) H2H

Offense
C Wilin Rosario
1B Chris Davis
2B Kolten Wong
3B Manny Machado
SS Ian Desmond
OF Bryce Harper
OF Adam Jones
OF AJ Pollock
U Kyle Seager
U Trevor Plouffe

B Carlos Correa

Pitchers (start 3 SP, 2 RP, 2 P)
SP Sonny Gray
SP Carlos Martinez
SP Wei-Yin Chen
SP Archie Bradley
SP Yordano Ventura
SP Drew Hutchison
SP Mike Bolsinger
SP Mike Foltynewicz
RP Kenley Jansen
RP Shawn Tolleson
RP John Axford
---
I'd claim Vlad.
Grey Albright
http://razzball.com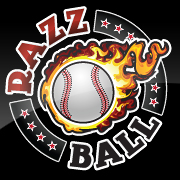 If you want me to look at your team, post the team. Don't post a link to another site where the team is.
Have you given me all the info I need to judge your team? The number of teams in the league is a good start for the big overall questions.
Is your league H2H? Roto?
I don't know who's on your waivers. Don't just ask me who you should pick up. Give me names to choose from.
If you only have one team, post your team in your signature with the league parameters.
I don't know every single matchup for next week, so if you want me to choose a player for the following week and you think the matchups are important, tell me who they're facing.
There's more than one player with the same last name? Then spell out who you're talking about.
Thanks!
---
Thanks. Put it in. Doubt he'll fall to 9 though.
13 team 5x5 auction keeper
C Hundley $1
1B Pujols $22
2B Espinosa $1
SS Tulo $39
3B Donaldson $22
MI Russell $1
CI Arenado $11
OF Bautista $39
OF Gomez $17
OF Marte $11
OF Polanco $3
OF Pollock $8
U Gallo $1

9 P's - Harvey $3
Cole $6
Liriano $3
Fiers $8
Syndergaard $1
Wada $1
Happ $1
K Jansen $3
Soria $1
Storen $12
Carson Smith $1
W Davis $1

14 team, 6x6 (OPS and K/BB added) H2H

Offense
C Wilin Rosario
1B Chris Davis
2B Kolten Wong
3B Manny Machado
SS Ian Desmond
OF Bryce Harper
OF Adam Jones
OF AJ Pollock
U Kyle Seager
U Trevor Plouffe

B Carlos Correa

Pitchers (start 3 SP, 2 RP, 2 P)
SP Sonny Gray
SP Carlos Martinez
SP Wei-Yin Chen
SP Archie Bradley
SP Yordano Ventura
SP Drew Hutchison
SP Mike Bolsinger
SP Mike Foltynewicz
RP Kenley Jansen
RP Shawn Tolleson
RP John Axford
---
---
Return to "Baseball - Lineups, Waivers, Keepers"
Who is online
Users browsing this forum: No registered users and 6 guests