Posts: 108
Joined: Tue Mar 31, 2009 9:06 pm
Who do you like better the rest of the season?
10 Team Weekly 5 x 5 H2H, 6 Keepers next Season.

C Miguel Olivo, Col C
1B Prince Fielder, Mil 1B
2B Robinson Cano, NYY 2B
3B Pedro Alvarez, Pit 3B
SS Rafael Furcal, LAD SS
OF Matt Kemp, LAD OF
OF Nelson Cruz, Tex OF
OF Carlos Gonzalez, Col OF
UTIL Justin Morneau, Min 1B
UTIL Adam Lind, Tor OF, DH
Bench Carlos Quentin, CWS OF, DH
Bench Colby Rasmus, StL OF
Bench Alex Gonzalez, Tor SS
DL Aramis Ramirez*, ChC 3B

P Josh Johnson, Fla SP
P Clayton Kershaw, LAD SP
P Andrew Bailey, Oak RP
P Carlos Marmol, ChC RP
P Phil Hughes, NYY SP, RP
P Brett Cecil, Tor SP
Bench C.J. Wilson, Tex RP, SP
Bench Ryan Dempster, ChC SP
Bench Ian Kennedy, Ari SP
---
Hardy
Grey Albright
http://razzball.com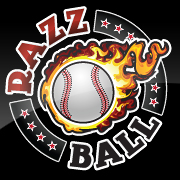 If you want me to look at your team, post the team. Don't post a link to another site where the team is.
Have you given me all the info I need to judge your team? The number of teams in the league is a good start for the big overall questions.
Is your league H2H? Roto?
I don't know who's on your waivers. Don't just ask me who you should pick up. Give me names to choose from.
If you only have one team, post your team in your signature with the league parameters.
I don't know every single matchup for next week, so if you want me to choose a player for the following week and you think the matchups are important, tell me who they're facing.
There's more than one player with the same last name? Then spell out who you're talking about.
Thanks!
---
---
Return to "Baseball - Lineups, Waivers, Keepers"
Who is online
Users browsing this forum: No registered users and 5 guests