what do you see bartlett doing the rest of the year? I'll take all opinions.
FOOTBALL
H2H, 12 Teams, yahoo (almost standard), non-ppr
Updated for WEEK 16 - CHAMPIONSHIP WEEK
QB - Tony Romo vs. NO
WR - Marques Colston @ Dal
WR - Julio Jones @ Det
WR - Roddy White @ Det
RB - Ray Rice vs. NYG
RB - Alfred Morris @ Phi
TE - Dennis Pitta vs. NYG
W/R/T - Justin Blackmon vs. NE
K - Stephen Gostkowski @ Jac
Def - Colts @ KC
Bn - Montell Owens vs. NE
Bn - Josh Freeman vs. StL
Bn - Curtis Brinkley @NYJ - could start with Mathews out
Bn - Jackie Battle @NYJ - ditto
Bn - Brandon Myers @ Car
Bn - Carson Palmer @Car
BASEBALL
KEEPER LEAGUE - yahoo
H2H Daily, 12 teams
We keep 0-12 players - they're cost determines what round they will be "drafted" in during the draft
R, HR, RBI, SB, AVG, OBP, SLG
W, SV, ERA, WHIP, K/BB, K/9, QS
C - Miguel Montero
1B - Adrian Gonzalez
2B - Aaron Hill
3B - Chase Headley
SS - Everth Cabrera
OF - Giancarlo Stanton
OF - Curtis Granderson
OF - Matt Kemp
Ut - Pedro Alvarez
Ut - Josh Reddick
Bn - Darin Ruf
Bn - Jurickson Profar
Bn - Melky Cabrera (NA)
DL - Troy Tulowitzki
DL - Eric Young
SP - Clayton Kershaw, Tim Lincecum, Matt Cain, Ian Kennedy, Jeff Samardzija, Paul Maholm, Wade Miley, Alex Cobb, Wei-Yen Chen
RP - Aroldis Chapman, Chris Perez, Luke Gregerson
---
.300/15 steals/great Runs/decent RBIs
Grey Albright
http://razzball.com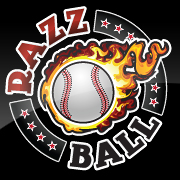 If you want me to look at your team, post the team. Don't post a link to another site where the team is.
Have you given me all the info I need to judge your team? The number of teams in the league is a good start for the big overall questions.
Is your league H2H? Roto?
I don't know who's on your waivers. Don't just ask me who you should pick up. Give me names to choose from.
If you only have one team, post your team in your signature with the league parameters.
I don't know every single matchup for next week, so if you want me to choose a player for the following week and you think the matchups are important, tell me who they're facing.
There's more than one player with the same last name? Then spell out who you're talking about.
Thanks!
---
---
Return to "Baseball - Lineups, Waivers, Keepers"
Who is online
Users browsing this forum: No registered users and 4 guests