Posts: 203
Joined: Mon Jun 09, 2008 1:36 pm
Location: CHICAGO
For some reason, Danks has never been picked up. I've been eyeing him for a while now & after Gavin Floyd's outing last night decided to add him. He only has 4 wins, but has pitched pretty well over the last two games & has a 2.80 ERA with 66 Ks. Not bad for a fifth starter in a roster with Volquez, Chamberlin, Bedard, & Lincecum. I have no idea why I held onto Floyd to long.
Gon' Country (14 Team, 4 Keeper H2H League)
C - Matt Wieters
1B - Adrian Gonzalez
2B - Danny Espinosa
3B - Pablo Sandoval
SS - Josh Rutledge
OF - Adam Jones
OF - Carlos Gonzalez
OF - Drew Stubbs
OF - Starling Marte
UTIL - Billy Butler
Bench - Oscar Tavarez

SP - Hyun-Jin Ryu
SP - Kris Medlen
SP - Jarrod Parker
SP - Shelby Miller
SP - Alex Cobb
RP - Casey Janssen
RP - Kenley Jansen
RP - Brandon League
---
Yeah, it's a good move.
Grey Albright
http://razzball.com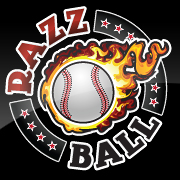 If you want me to look at your team, post the team. Don't post a link to another site where the team is.
Have you given me all the info I need to judge your team? The number of teams in the league is a good start for the big overall questions.
Is your league H2H? Roto?
I don't know who's on your waivers. Don't just ask me who you should pick up. Give me names to choose from.
If you only have one team, post your team in your signature with the league parameters.
I don't know every single matchup for next week, so if you want me to choose a player for the following week and you think the matchups are important, tell me who they're facing.
There's more than one player with the same last name? Then spell out who you're talking about.
Thanks!
---
---
Return to "Baseball - Lineups, Waivers, Keepers"
Who is online
Users browsing this forum: No registered users and 25 guests