Posts: 14
Joined: Mon Jun 16, 2008 7:09 pm
Why haven't the Rangers called him up yet? He is absolutely tearing it up in AAA this year ( 1.207 OPS, 10 HR 99 AB), and the 1B platoon of Shelton/Broussard/Catalanotto has stunk it up. He could be a great source for HR batting between Hamilton and Bradley.
---
He Ks a lot but he does have serious power. The fact the Rangers continue to find room for Blalock makes me think the Rangers know how to make bad choices so it's pretty murky when Davis will get the call. I'd say the latest is September while the earliest will be July 1st.
Grey Albright
http://razzball.com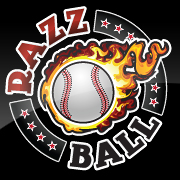 If you want me to look at your team, post the team. Don't post a link to another site where the team is.
Have you given me all the info I need to judge your team? The number of teams in the league is a good start for the big overall questions.
Is your league H2H? Roto?
I don't know who's on your waivers. Don't just ask me who you should pick up. Give me names to choose from.
If you only have one team, post your team in your signature with the league parameters.
I don't know every single matchup for next week, so if you want me to choose a player for the following week and you think the matchups are important, tell me who they're facing.
There's more than one player with the same last name? Then spell out who you're talking about.
Thanks!
---
---
Return to "Baseball - Lineups, Waivers, Keepers"
Who is online
Users browsing this forum: No registered users and 6 guests