Posts: 485
Joined: Fri Jun 14, 2013 9:51 am
Yup I did it. I dropped the guy I just traded for two weeks ago for Julio. My thinking? Julio is better, better team, better schedule (from here on out) Maybe give up a few K's but I need W'S! Plus I'm over 1100K's and I don't see anyone catching me with a 153 k lead and I'm still at -7 with less than 2 months to go. Plus I just think Tehran is a stud! Not that Gio isn't good ? he seems to just have name recognition cuz Tehran is having a better season stat wise oh and I picked up mat moore from waivers also. .I'm ready for the stretch:-)
---
Can't say I agree, hope it works out...
Grey Albright
http://razzball.com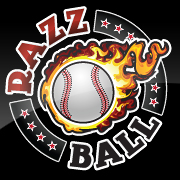 If you want me to look at your team, post the team. Don't post a link to another site where the team is.
Have you given me all the info I need to judge your team? The number of teams in the league is a good start for the big overall questions.
Is your league H2H? Roto?
I don't know who's on your waivers. Don't just ask me who you should pick up. Give me names to choose from.
If you only have one team, post your team in your signature with the league parameters.
I don't know every single matchup for next week, so if you want me to choose a player for the following week and you think the matchups are important, tell me who they're facing.
There's more than one player with the same last name? Then spell out who you're talking about.
Thanks!
---
Posts: 485
Joined: Fri Jun 14, 2013 9:51 am
Ha..I knew you wouldn't. SON isn't showing love for julio either. It's one of those gambles where you hope he out performs Gio. I just don't have faith in the gnats run support. I need wins the rest isn't that big of an issue as long as he doesn't get slaughtered when he takes the mound.
---
Posts: 485
Joined: Fri Jun 14, 2013 9:51 am
I droppped a RP and grabbed him back. I don't need 6 closers anymore since I'm leading in saves now
---
Posts: 485
Joined: Fri Jun 14, 2013 9:51 am
---
---
Return to "Baseball - Lineups, Waivers, Keepers"
Who is online
Users browsing this forum: No registered users and 10 guests