Hey Grey, do you think Hanson will be on his way up now that Glavine has been released? Or does Glavine have nothing to do with Hanson as long as Medlen is there? I don't really know the situation. I do know, however, that I picked up Hanson a couple days ago!
12 team non-keeper standard scoring Yahoo league (currently 5th place).

SP Jon Lester
SP Max Scherzer
SP Edwin Jackson
RP Jonathan Papelbon
RP Matt Capps
P Andrew Bailey
P Rafael Soriano
P Ramón Ramírez
BN Ryan Madson
BN Cliff Lee
BN David Price
BN Tommy Hanson

C Matt Wieters
1B Russell Branyan
2B Dustin Pedroia
3B Miguel Cabrera
SS Cristian Guzmán
OF Jayson Werth
OF Jacoby Ellsbury
OF Matt Holliday
Util Shin-Soo Choo
Util Orlando Hudson
BN J.J. Hardy
BN Ian Stewart
---
Hanson's up.
Grey Albright
http://razzball.com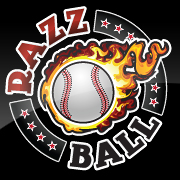 If you want me to look at your team, post the team. Don't post a link to another site where the team is.
Have you given me all the info I need to judge your team? The number of teams in the league is a good start for the big overall questions.
Is your league H2H? Roto?
I don't know who's on your waivers. Don't just ask me who you should pick up. Give me names to choose from.
If you only have one team, post your team in your signature with the league parameters.
I don't know every single matchup for next week, so if you want me to choose a player for the following week and you think the matchups are important, tell me who they're facing.
There's more than one player with the same last name? Then spell out who you're talking about.
Thanks!
---
I picked him up at your advice. Another daiquiri for you my man.
12 team non-keeper standard scoring Yahoo league (currently 5th place).

SP Jon Lester
SP Max Scherzer
SP Edwin Jackson
RP Jonathan Papelbon
RP Matt Capps
P Andrew Bailey
P Rafael Soriano
P Ramón Ramírez
BN Ryan Madson
BN Cliff Lee
BN David Price
BN Tommy Hanson

C Matt Wieters
1B Russell Branyan
2B Dustin Pedroia
3B Miguel Cabrera
SS Cristian Guzmán
OF Jayson Werth
OF Jacoby Ellsbury
OF Matt Holliday
Util Shin-Soo Choo
Util Orlando Hudson
BN J.J. Hardy
BN Ian Stewart
---
---
Return to "Baseball - Lineups, Waivers, Keepers"
Who is online
Users browsing this forum: Google and 23 guests