Take away the two games against the Dodgers and he's been outstanding this year, but with that said I have a precarious lead in my H2H league and I'm not sure how he'll react to the whole interleague play. I'm leaning toward not starting him, thoughts?
12 team H2H (R HR RBI SB TB K OBP x IP W L SV K ERA WHIP) w/ LF RF CF -- keeper league:

C Meh
1B Anthony Rizzo (K)
2B Altuve (K)
3B Suarez (K)
SS meh
LF meh
CF Tildaddy Acuna (K)
RF Kyle Tucker
Utl Vladito (K)
BN Bell
BN meh

SP Max Scherzer (K)
SP Tyler Glasnow
SP Brandon Woodruff
RP meh
RP meh
P Max Fried
P Jake Odorizzi
P Zac Gallen
BN meh
BN meh
BN meh
BN meh
---
Posts: 66
Joined: Mon Mar 30, 2009 6:33 pm
I'm pondering the exact thing. I'll end up starting him cause I'm desperate but will probably regret it.
10 Team 5x5 7 Keepers 1500IP Max
Inglorious Batturs
Fielder, Longoria, Kemp, J.Upton, Wainwright, Kershaw, & (Werth or Jeter)
---
I wouldn't start him.
Grey Albright
http://razzball.com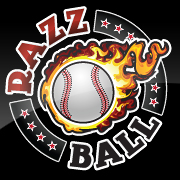 If you want me to look at your team, post the team. Don't post a link to another site where the team is.
Have you given me all the info I need to judge your team? The number of teams in the league is a good start for the big overall questions.
Is your league H2H? Roto?
I don't know who's on your waivers. Don't just ask me who you should pick up. Give me names to choose from.
If you only have one team, post your team in your signature with the league parameters.
I don't know every single matchup for next week, so if you want me to choose a player for the following week and you think the matchups are important, tell me who they're facing.
There's more than one player with the same last name? Then spell out who you're talking about.
Thanks!
---
Detroit's bats are hot, he got knocked around last year when he played in Detroit, and his interleague ERA is 5.73. Granted, that's only in 2 starts, but I'm still not trusting him tonight.
12 tm roto keeper (keepers*), R, HR, RBI, SB, OPS, ERA, WHIP, K/9, Net Sv, QS

C: Sal Perez
1B: Butler*
2B: Phillips*
SS: A. Escobar
3B: Sandoval
MI: Altuve
CI: Frazier
OF: Trout*
OF: Bruce*
OF: Des Jennings
OF: Fowler
Util: V-Mart
Bench Bats: Berkman, Chris Carter, Leonys Martin
Minors: B. Hamilton*
Minors: Arenado*
Minors: Eaton
SP: Felix*
SP: Bumgarner*
SP: Morrow
SP: Niese
SP: Minor
RP: Kenley Jansen
RP: Janssen
RP: Fujikawa
Bench Arms: Gee, Cashner, Porcello
Minors: Bauer
---
---
Return to "Baseball - Lineups, Waivers, Keepers"
Who is online
Users browsing this forum: No registered users and 33 guests