Posts: 98
Joined: Sat Feb 28, 2009 11:10 am
With Dukes heading to the DL, is he just dead weight on my team? I dont have room on the DL for him, I all ready have Aramis, Dice-K, and Kuroda. I only have 5 bench spots and two of them are taken up by Aramis and Dukes. Dukes hasn't been getting any playing time for my time, but I thought he would be good to hold onto in case someone got hurt. should I drop him for someone healthy?
I'm the Cleave, so thats what you call me. That, or um, Cleaver, or his Cleaveness, or um, El Cleaverino, if your not into the whole brevity thing.

12 team 1 PPR, 5 bonus points for 100 yard rec. and rushing, and 300 yard passing

QB - eli manning
RB - CJ, Ronnie Brown
Flex - Bradshaw
WR - Fitz, hines ward, Louis Murphy
TE - celek
Def - Texans
K - akers
bench - micheal bush, ricky williams, mcfadden, malcolm floyd, Roy Williams, Mike williams (sea)
---
Yeah, lose him.
Grey Albright
http://razzball.com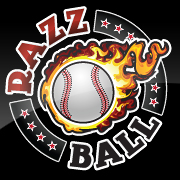 If you want me to look at your team, post the team. Don't post a link to another site where the team is.
Have you given me all the info I need to judge your team? The number of teams in the league is a good start for the big overall questions.
Is your league H2H? Roto?
I don't know who's on your waivers. Don't just ask me who you should pick up. Give me names to choose from.
If you only have one team, post your team in your signature with the league parameters.
I don't know every single matchup for next week, so if you want me to choose a player for the following week and you think the matchups are important, tell me who they're facing.
There's more than one player with the same last name? Then spell out who you're talking about.
Thanks!
---
---
Return to "Baseball - Lineups, Waivers, Keepers"
Who is online
Users browsing this forum: Google and 11 guests