Need immediate help setting lineup for last day of a money league semifinals matchup..Who should I slot in the catcher's spot? Rosario versus Andrew Werner at Petco or Napoli v Blake Beavan at Arlington? I'm down 5 to 6, matchup is listed below and my roster is the second listed in my sig.. I'm tight with runs, doubles, and average.. Thanks for any help..
Attachments

week 23 matchup.png (10.42 KiB) Viewed 187 times
16 Team H2H Keeper League (1st season-2 keepers)
(R,2B,3B,HR,RBI,SB,AVG...W,L,CG, SHO, SV, K,ERA)
*15/ 30 moves

C- Mike Zunino
1B- Eric Hosmer
2B-
SS- Alexei Ramirez
3B- Nolan Arenado
OF- Giancarlo Stanton
OF- Jay Bruce
OF- Yasmany Tomas
UTIL- Billy Burns
UTIL-
B- Jorge Soler
B- Khris Davis
B- Javier Baez
DL- Devon Travis
NA- Carlos Correa

SP- Chris Archer
SP- Lance McCullers
SP- Colin Mchugh
RP- Trevor Rosenthal
RP- Cody Allen
P- Brad Boxberger
P- Tyler Clippard
P- Mike Foltynewicz
B- Matt Shoemaker
B- Mike Bolsinger DL- James Paxton
---
Napoli if he's in the lineup....
Grey Albright
http://razzball.com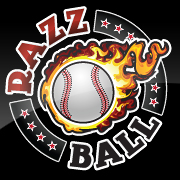 If you want me to look at your team, post the team. Don't post a link to another site where the team is.
Have you given me all the info I need to judge your team? The number of teams in the league is a good start for the big overall questions.
Is your league H2H? Roto?
I don't know who's on your waivers. Don't just ask me who you should pick up. Give me names to choose from.
If you only have one team, post your team in your signature with the league parameters.
I don't know every single matchup for next week, so if you want me to choose a player for the following week and you think the matchups are important, tell me who they're facing.
There's more than one player with the same last name? Then spell out who you're talking about.
Thanks!
---
---
Return to "Baseball - Lineups, Waivers, Keepers"
Who is online
Users browsing this forum: No registered users and 11 guests