Is there a pattern to when Napoli starts? I have Yadier Molina as well, who's been hitting well. Ideally, I'd like Napoli in there every day, but seeing Molina on the bench with a 2-3 line hurts. It doesn't seem to be a righty-lefty platoon for Napoli, but what is it??
Yahoo 5x5 12 team keeper

C - Salvador Perez
1B - Mike Napoli
2B - Jason Kipnis
3B - Willie Bloomquist (traded A-Rod)
SS - Josh Rutledge
CI - Michael Morse
MI - Chase Utley
OF - Krispie Young
OF - Cameron Maybin
OF - Lance Berkman
OF - Colby Rasmus
Util - Starling Marte
Bch - Adam Lind

DL - Troy Tulowitzki, Pablo Sandoval

SP - Justin Verlander, James McDonald, Anibal Sanchez, Max Scherzer, Ivan Nova, Ben Sheets, Trevor Bauer
RP - Kenley Jansen, Tyler Clippard, Casey Janssen
---
Scioscia messing with you.
Grey Albright
http://razzball.com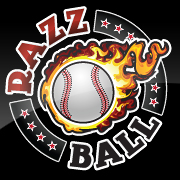 If you want me to look at your team, post the team. Don't post a link to another site where the team is.
Have you given me all the info I need to judge your team? The number of teams in the league is a good start for the big overall questions.
Is your league H2H? Roto?
I don't know who's on your waivers. Don't just ask me who you should pick up. Give me names to choose from.
If you only have one team, post your team in your signature with the league parameters.
I don't know every single matchup for next week, so if you want me to choose a player for the following week and you think the matchups are important, tell me who they're facing.
There's more than one player with the same last name? Then spell out who you're talking about.
Thanks!
---
I hate Scioscia like he hates Napoli.
---
---
Return to "Baseball - Lineups, Waivers, Keepers"
Who is online
Users browsing this forum: No registered users and 21 guests