Should I pick up Ubaldo for a spot start tomorrow? He's taking on the Dodgers so I'm wary. I've lucked out the past few days. I picked up Maholm, Jurrjens and Wandy for spot starts the past two days and it's worked out beautifully. I'm close this week in ERA, wins and WHIP and I'm wondering whether Ubaldo will help or harm.
12-team mixed Points League non-keeper
C Napoli 1B Morneau 2B Utley 3B Stewart SS Andrus OF Sizemore/B.J. Upton/Adam Jones UT Beckham/Hamilton BN Pence DL Montero
SP Sabathia/Jimenez/Lester/Oswalt/Billingsley/Santana/Cueto/Pelfrey RP Bell/Marmol/Aardsma/Dotel

12-team mixed H2H non-keeper
C Barajas 1B Cabrera 2B Beckham 3B Wright SS Zobrist OF Granderson/Lind/Rios UT Pena/Quentin/Willingham DL Rollins/Roberts/Montero
SP Jimenez/Hamels/Price/Buccholz/Santana/Scherzer/Cueto/Masterson/Kennedy/Latos/W. Davis RP Aardsma/Dotel/Capps
---
I was wondering the same thing - do you start or sit Jimenez in LA today? They have a relatively patient team, so I'm worried - leaning towards benching him.
12Team 1yr 5x5 Roto
C-Jaso($1)
1st-Fielder ($38)
2nd-Weeks ($9)
SS-Zobrost ($15)
3rd-Moustakes ($6)
MI-M.Young ($3)
CI-Goldschmidt ($25)
OF-J.Upton ($35)
OF-Cain (FA)
OF-A.Gordon ($15)
OF-Pence ($7)
OF-Victorino (Trade)
Util-Rizzo ($14)
B-Maybin ($2), C.Carter ($1), Dido (FA), Bourjos (FA), Cespedes ($27), Ackley (FA)

SP-Price (trade), Medlen ($13)
RP-Balfour ($2), Frieri ($3)
P- R.Cook ($1), Buchholz (FA), Russell (FA), Mujica (FA)
B-Samardzija ($9), Minor ($6), H.Bailey ($3), Beachy (DL)
---
Doesn't seem like a great matchup, but I would start him in any league 12 team or deeper.
Grey Albright
http://razzball.com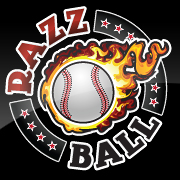 If you want me to look at your team, post the team. Don't post a link to another site where the team is.
Have you given me all the info I need to judge your team? The number of teams in the league is a good start for the big overall questions.
Is your league H2H? Roto?
I don't know who's on your waivers. Don't just ask me who you should pick up. Give me names to choose from.
If you only have one team, post your team in your signature with the league parameters.
I don't know every single matchup for next week, so if you want me to choose a player for the following week and you think the matchups are important, tell me who they're facing.
There's more than one player with the same last name? Then spell out who you're talking about.
Thanks!
---
---
Return to "Baseball - Lineups, Waivers, Keepers"
Who is online
Users browsing this forum: No registered users and 6 guests