So, looking at their line up, I see DeRosa in the 2 hole. His OBP is under .300 so far. I see it hovering around .325 - .350 this season. DeRosa has been penciled in to the 2 hole since he was acquired, but will it ever be reconsidered? Guys like Choo and Cabrera have OBP of over 400 which makes more sense to bat 2nd. I can sort of understand Cabrera batting 9th, because of his decent speed, and with Grady batting lead off. But Choo usually bats 6th. Anyone see a change in the near future?
---
I could see DeRosa switching spots with one of the guys you mention. He's more of a 6 than Choo. Not sure he would ever go to 9th though unless he severely slumps.
Grey Albright
http://razzball.com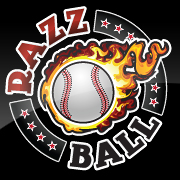 If you want me to look at your team, post the team. Don't post a link to another site where the team is.
Have you given me all the info I need to judge your team? The number of teams in the league is a good start for the big overall questions.
Is your league H2H? Roto?
I don't know who's on your waivers. Don't just ask me who you should pick up. Give me names to choose from.
If you only have one team, post your team in your signature with the league parameters.
I don't know every single matchup for next week, so if you want me to choose a player for the following week and you think the matchups are important, tell me who they're facing.
There's more than one player with the same last name? Then spell out who you're talking about.
Thanks!
---
Now we're talking! Choo to clean-up, Asdrubal to 2nd, DeRosa down to number 7. It's about time! They couldn't keep Cabrera down there for too long! Hopefully this line up will be used more often than not.
---
---
Return to "Baseball - Lineups, Waivers, Keepers"
Who is online
Users browsing this forum: No registered users and 9 guests