I have a draft later today and am picking first. I don't want to be a hero at that point, so I will take Hanram. I don't like the grouping of players I expect to choose from with picks two and three. Would I be in bad shape if I went Hanram, Kemp, ARod?
---
Don't bother with A-Rod. You don't need that headache with the 21st pick. If he's around in the 4th round, you can get him there. I'd prefer to see you reach for a top starter there, but I don't think that's necessary either. If you take Hanley and Kemp, take a big 1B or 3rd base bat, Fielder, Berkman, A-Gonz or Youuuuuuk.
Grey Albright
http://razzball.com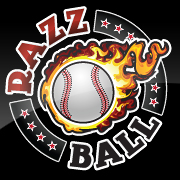 If you want me to look at your team, post the team. Don't post a link to another site where the team is.
Have you given me all the info I need to judge your team? The number of teams in the league is a good start for the big overall questions.
Is your league H2H? Roto?
I don't know who's on your waivers. Don't just ask me who you should pick up. Give me names to choose from.
If you only have one team, post your team in your signature with the league parameters.
I don't know every single matchup for next week, so if you want me to choose a player for the following week and you think the matchups are important, tell me who they're facing.
There's more than one player with the same last name? Then spell out who you're talking about.
Thanks!
---
---
---
Return to "Baseball - Lineups, Waivers, Keepers"
Who is online
Users browsing this forum: Bing [Bot] and 8 guests