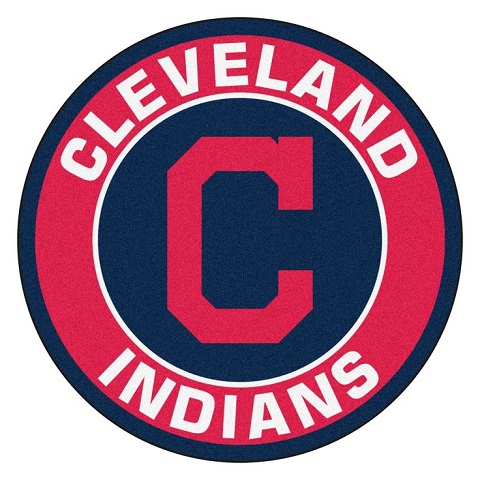 Welcome to the 2017 Razzball Team Previews! You'll find everything you need to know about each team to get yourself ready for the upcoming fantasy baseball season. And I do mean everything, everybody. We've got line-ups, charts, numbers, projections, questionable questions, smarter answer, potent potables and well, that's a lie. No potables here, but plenty of potent fantasy names brimming with potential. Now's the time to be an eternal optimist for the next six weeks. So, we've got a team to preview and questions to ask. Let's get after it!
A quick note on the format. Each preview will feature six questions to a team's blog writer. Are there only six great fantasy questions for each team? Of course not, but THAT'S WHAT THE COMMENTS ARE FOR! So, enjoy the thoughts of another writer, the dialogue on each team, and then continue the conversation in the comments!
We have a very special guest for this post, Steven Kubitza, to provide his take on what the team has in store this season. Now enough rambling, let's see what 2017 holds for the Cleveland Indians!
2017 Cleveland Indians Depth Chart & Projections
Starting Lineup
Bench
Rotation
Bullpen
Note: Projections provided by Steamer
"And now we specifically want to get to the specifics". Please welcome Steven Kubitza from Wahoo's on First to answer some questions about the Cleveland Indians for the 2017 season.
Zack: Who ends the year as the closer for the Indians? Both Cody Allen and Andrew Miller are extremely capable of getting the job done in the ninth inning. Does Terry Francona stick with Allen for the entire season, or does Miller force his way into the role? Steamer –although not a perfect system – has Miller projected to  finish the season with 20 saves, while Allen with 18. For fantasy purposes, this seems like a situation owners might want to stray away from. Thoughts?
Steven: The closer role is one that won't be defined at any point during the season. Terry Francona made it clear last season that once Andrew Miller came to town, saves would go to the pitcher with the best matchup. I want to say that Allen will get more time as the closer at the beginning of the season, but it all depends on the team the Indians are facing, and who is due up in the ninth of any given game. Fantasy players should avoid drafting either Miller or Allen if saves are the goal. Both still line up as great bullpen options, but the saves will be split between them. So if possible, draft both and corner the market.
Zack: Is Michael Brantley going to be able to play at an All-Star level again? Are you as optimistic as early draft-goers? He has an ADP 215.82 – ahead of guys like Carlos Beltran, Randal Grichuk and Max Kepler – which is late enough to take a gamble on inmost leagues. However, do you see him playing enough to even be worth adding to a standard 10-team league roster?
Steven: It is too early to tell with Brantley. Indians fans want to believe that he will be back to his All-Star ways, but it is hard to believe that until he takes live swings in a game. So for any drafts taking place from now until March, it may be risky to draft him with the hopes of him being a star again. It may take until April until his health is fully known. If one is feeling lucky, he could be a smart pick late in the draft, but the risks are still there.
Zack: Get me excited about one of the Indians' prospects. If Brantley goes down, do we see Bradley Zimmer get called up to take a crack at the Majors? Are there any guys that could fill in if a rotation piece gets injured? What does the farm system have to offer for deeper league or dynasty league players?
Steven: The only players in the minors worth even considering in fantasy would be Bradley Zimmer. He would be the easy choice to be called up if Brantley is not ready on Opening Day, but he would not be a full-time starter with Brandon Guyer already set to play in left field. As for the rotation, Mike Clevinger is a name who could fill in for any players out of the rotation, but he was average at best in 2016. So right now, there are no prospects worth taking in a standard league. As for a dynasty league, snagging Zimmer would be a smart move for the future.
Zack: Everyone loves getting an edge. As an expert on this team, give us some insider trading. Who is someone flying under the radar that will surprise us in 2017, making them an underrated option from Cleveland?
Steven: Brandon Guyer is a player to target late in fantasy drafts. He may be seeing the field much more if Brantley is out to start the season, and already did well playing part-time in 2016. While he is a solid option regardless of Brantley's health, fantasy players should keep an eye on Brantley's status leading up to any drafts. If he is not fully cleared, Guyer is a player who can be a great addition at the end of a draft.
Zack: Now on the flip side, who is someone on this roster that everyone may be targeting but is an overrated option just waiting to disappoint us?
Steven: Carlos Santana is a player who may be a bit overrated on the national scene. Indians fans know him as a solid player, but his 34 home runs last season may make some not familiar with the team believe that he is a consistently strong power hitter. 
Santana is reliable for a high OBP and a great number of walks, but he can go in slumps and see his average fall much lower than fantasy players may be comfortable with. He is a solid option later in a draft, but he should not be the first choice at the 1B/DH spot.
Zack: Let's time travel. At the end of 2017 what will this team's final record be, and how will we remember their year?
Steven: The Indians are going to finish 100-62 and win the World Series. This may sound like a homer pick from a Cleveland writer, but the team is ready to take that next step after losing in 7 games last year. The AL Central is getting weaker while the Indians get stronger, so 100 wins won't be a problem in 2017.

NOW DROP THOSE COMMENTS! 
Thanks, Steven, for the conversation about the Indians in 2017! Make sure to catch more of Steven's writings at
Wahoo's on First,
 and keep checking back. More 
2017 Team Previews
 to come!