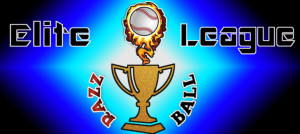 BREAKING NEWS! We have an REL franchise for sale by the owner. Unfortunately, the owner of the KANSAS CITY ROYALS is ready to step down from ownership of the team, and we need someone out there in Razzball Nation who is interested in joining the great social experiment that is the REL. Now, this is a paid league, so the fee for buying the team is pretty high with how baseball has grown in popularity and all our TV deals. It's gonna be $25. League fees are $50 for each season, so you'll be paying 1/2 price this year to take over, and mostly it's just to ensure we get a serious owner. Then it's $50 every additional year. To see a quick recap on how the league works, you can check out the Cliff's Notes in the league launch post.
First commenter who says they want the Royals, gets em. Just let me know if the email is good to contact you through the email you comment on, or give me an email to reach out to ya. I'll then forward you the rules and swap you over to own the team! Please only take over the team if you intend on staying with the dynasty as long as possible!
To our standings, the Nats/Cubs continue to rock the NL with the Orange Birds still stooping over the AL. We had two MONSTER buys – one in each league – on the FAAB market this week as well. $92 in FAAB in two moves – gone! Here's how week seven went down in the 2016 REL League:
Please, blog, may I have some more?