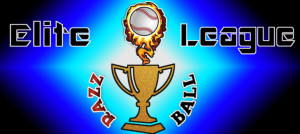 Well, on the heels of the real-life Trade Deadline, we are now faced with the REL Trade Deadline looming this Sunday.  We've started seeing a huge influx of trades as team build for the final stretch or rebuild for the future.  You know the saying "the future is now"?  Things couldn't be further from the truth for my REL Brewers!
To the teams that are actually good, and we're starting to see runaways in both leagues.  In the AL, the Blue Jays are migrating to the top of every category, and in the NL, the Nats have already lived there.  Looks like the initial REL World Series will be the 1 Canadian team vs. the 1 former Canadian team.  At least things are going better for the ol' US of A in the Olympics!  Here's how week 19 went down in the 2016 REL League:
Please, blog, may I have some more?