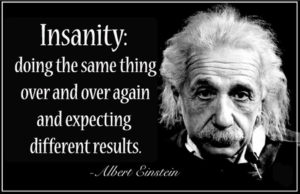 The LABR mixed-league draft has taken place in mid-February since its inception a couple of years ago and I have been lucky enough to be a part of it. Steve Gardner at USAToday.com is a gracious host, it's a good group of people and competitors (even better with the addition of Dr. Roto and Scott Pianowski of Yahoo) and the timing of the draft is a great incentive to get my preseason projections, values and research done about the same time Grey finishes his marathon of player ranking posts.
Every preseason, I do things a little differently. I would like to say I am inspired by Einstein but his brilliance does not excuse his mediocre bagels. Yes, it's not like I live in a bagel mecca nirvana heaven Garden of Eden in Austin, TX (Wholy Bagel excluded) but the theory of relativity does not extend to bagels IMO.
Please, blog, may I have some more?