Drafting outfielders for the 2019 fantasy baseball season is a hot topic. There's tons of outfielders, but the top couple tiers dry up quickly. On this show, B_Don and Donkey Teeth discuss several outfielders you might consider targeting once all the top OFs are off the board.
The first of those potential targets is Byron Buxton. The juicy fantasy sausage upside that oozes from every single one of Byron Buxton's pores is both sweet and savory. Studies have also shown this ooze can cure cancer and other terminal diseases. Buxton is off to phenomenal start this spring, boasting added muscle and claims of, "The best shape of his life". Which is always true.
The guys also discuss expectations for rising star Michael Conforto and relative unknown rookie, Christin Stewart. Then some late round outfield targets are thrown around to finish up the show. Opening day is coming, make sure you get your fill of sausage, sausage juices, and the Ditka, Sausage, and Fantasy Sports shirt before time runs out!
Please, blog, may I have some more?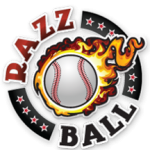 Learn more about our 2019 Fantasy Baseball Subscriptions!
The best daily/weekly Player projections (hitters, starters, and relievers) for each of the next 7-10 days + next calendar week starting Friday. Kick-ass DFS lineup optimizer and projections for DraftKings, FanDuel, and Yahoo!.
Here I go, here I go, here I go again (again?).  Girls, what's my weakness? (Men who play baseball.)  Okay, then.  *insert GIF of Ariana Grande saying 'Thank u, next'* Today, is the day in history known as, "Aw, sookie sookie, don't need the nookie, Grey's giving me a fantasy baseball cookie."  Or, more succinctly, the top 500 for 2019 fantasy baseball.  A few years ago, the top 500 was only a top 300 for fantasy baseball.  Before that, it was 16 AD and I was drafting in one-person leagues because no one knew fantasy baseball or baseball.  In a few years from now, this is going to be a top 10,000 and I'm going to be ranking Mike Trout Jr. Jr. Jr. the 15th.  Today, in this year, nineteen after twenty, comes the top 500 for 2019 fantasy baseball.  Or as I like to call it, from Mike Trout A to chimpanzee.  Actually, I don't call it that.  So, this post isn't meant to send shockwaves through your system.  The pipe cleaner that the doctor uses to get the clogged wax from your ears is meant for that.  This is simply to give you an idea of where guys are ranked in relation to other positions.  I.e., you know I like Jonathan Villar better than Gleyber Torres, according to the top 20 shortstops, but do I like Villar better than Domingo Santana?  Okay, it's not that simple.  You'll notice after the top 200, positions start to get clumped together.  I might be the only fantasy baseball 'pert to tell you this, but it doesn't matter where, say, Tyler White is ranked vs. Blake Parker.  If you need a closer, White isn't going to help you.  He can be ranked 50 spots in front of Parker and it doesn't matter.  That's why I have the 2019 fantasy baseball rankings broken down by positions.  If you need a 1st baseman, where Justin Smoak vs. Ryan Zimmerman matters, but where Smoak is ranked vs. Ketel Marte really doesn't matter.  Also, there's no comments about players, which you really should know prior to drafting.  In other words, Jose Altuve might be in the 20's overall, but am I drafting him?  Well, you'd know if you read the top 20 2nd basemen.  There's also a top 100 for 2019 fantasy baseball to help you.  Also, the Fantasy Baseball War Room and tomorrow will be a pitchers' pairing tool, then on Monday will be our Razzball league signups.  Anyway, here's the top 500 for 2019 fantasy baseball:
Please, blog, may I have some more?