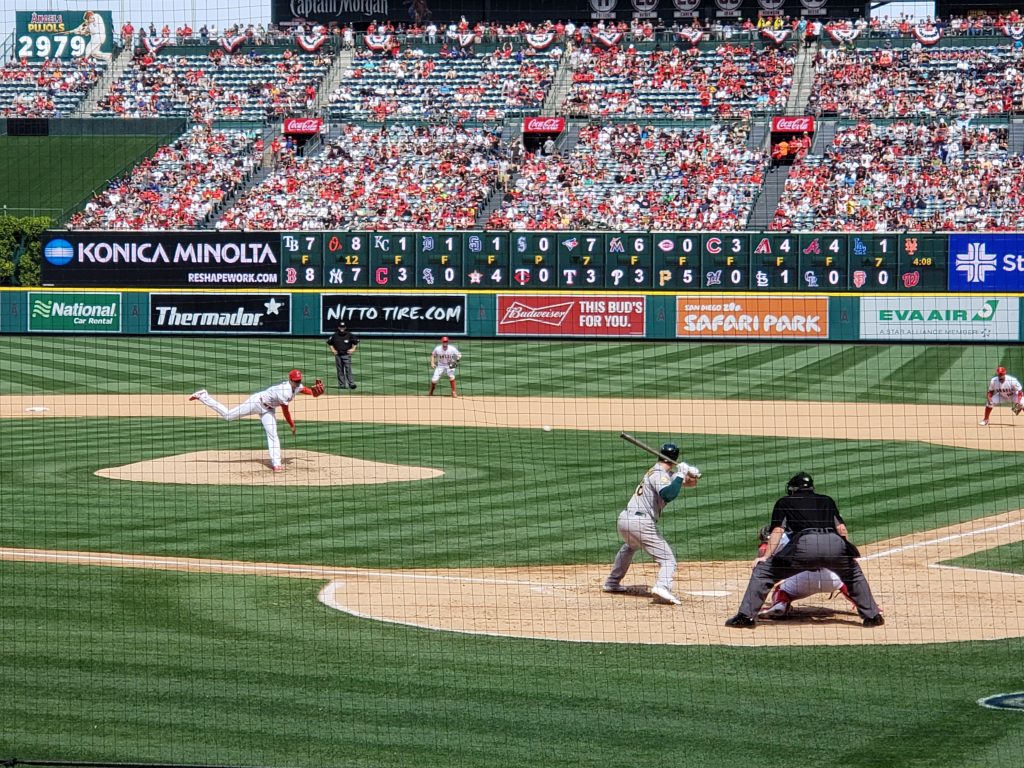 So I attended Shohei Ohtani's start last Sunday and as such this post is going to have some pics that I took along with a quick recap of the experience. But since this is a website about fantasy baseball, we're also going to talk about Brian Anderson. Let's get to it!
Sunday April 8th was a sunny day in Anaheim. We're running late to pick up friends to go to the game; find out we have a flat tire and have to uber it. Just get there in time to see first pitch. Drinking tall boy cans of Modelo, eating hot dogs and peanuts we get to watch Ohtani face the A's. He then proceeded to made guys look silly. Take Khris Davis in two pictures:
Please, blog, may I have some more?