2013 Fantasy Baseball Dollar Values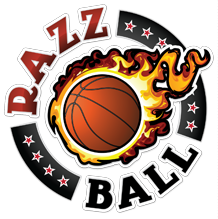 Learn more about our 2017-2018 Fantasy Basketball Subscriptions!
Player projections for each of the next 7 days. A kick-ass DFS lineup optimizer and projections for DraftKings, FanDuel, and Yahoo!.
Looking for a great fantasy baseball draft kit to help you draft your fantasy baseball team in 2013? Good, because otherwise you are the worst web surfer in the world. (Did I search for fantasy baseball rankings? Damn, I meant chicken cordon bleu recipe.)
The Razzball 2013 Fantasy Baseball Draft Kit is free for the first 999,999 visitors. The millionth visitor will receive an oversized check for $100,000 with their name in big letters (it won't have our names or signatures on it though). Everyone after that will also get a free fantasy baseball draft kit.
Please, blog, may I have some more?

There are three things I look for in baseball projections – cheap, early, and accurate.
So I'm excited to announce that Steamer Projections are now available on Razzball for free before both the groundhog and other projection systems have popped their heads above ground. They moved up their number crunching a couple weeks from last year and we helped by providing playing time estimates (up to and including the Justin Upton trade).
Please, blog, may I have some more?