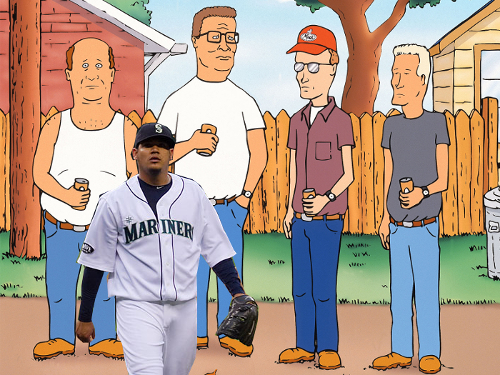 Sometimes I day dream that after nine innings of waving my "K" sign in the air and chanting "K" in the King's Court, that Felix and I would hit the closest watering hole to crush some cervezas and throw back tequila shots until the sun comes up. Then we'd try and figure out where the donkey came from and how we ended up in Tijuana with Ron Washington and Yovani Gallardo. Once we had that all settled, I'd check my fantasy team and count all the points Felix scored for my team.
Last week I promised more pitching, and if I'm anything, I'm a man of my word. I'm not sure which word, but I'm sure I'll manage. You want pitchers, I give you pitchers.
Please, blog, may I have some more?